iPad Mini rear shell spotted in the wild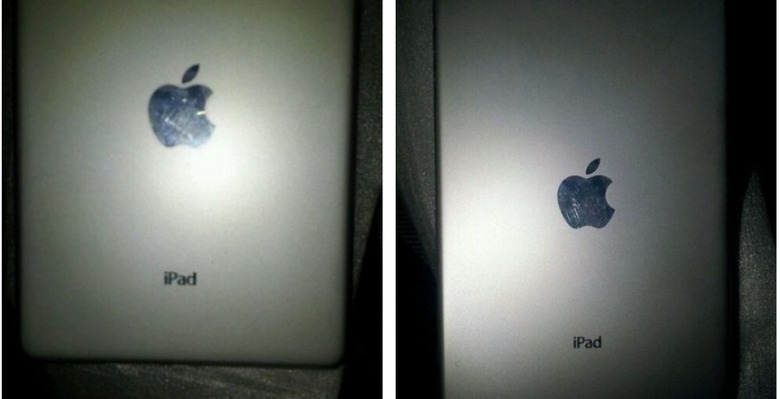 Well this is interesting: as we're being inundated with rumors that Apple is set to reveal an iPad Mini, pictures of what appear to be the rear shell of such a device have surfaced on the Internet. The photos you see below were originally posted by Chinese microblogging site Sina Weibo and later picked up by Apple.pro, and even though they do seem rather questionable (to say the least), the shell also does seem to posses the quality Apple is known for. Have a look for yourself.
What's interesting about this shell is that it's completely solid – there isn't any hole for a rear-facing camera. That isn't all that uncommon in smaller-sized tablets these days, as the Google Nexus 7 gets along just fine without a rear-facing camera. All in all though, this metal case looks similar to the rear shell of its full-sized brother, only in a smaller form.
MacRumors points out that the person who leaked these photos doesn't have a history of Apple leaks, so it's hard to establish credibility in this case. That fact alone makes us hesitant to say these photos are the real deal, and indeed, it's always a good idea to approach rumors and leaks with a healthy amount of skepticism. The truth is that we don't even know if Apple is planning to release an iPad Mini – though the evidence seems to lean in that direction – so nothing is confirmed until Apple makes an announcement.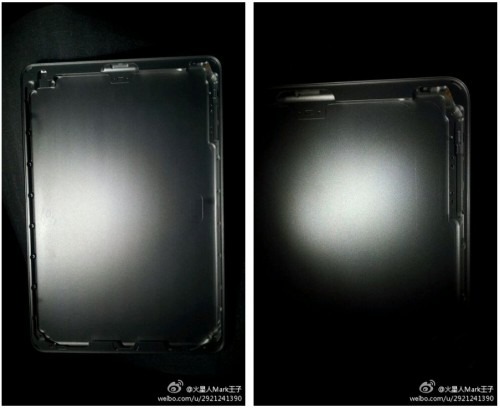 Still, this is pretty intiguing stuff, especially with all of the hubbub about an incoming iPad Mini reveal. Current rumors claim that Apple will be announcing the iPad Mini alongside the iPhone 5 at an event in September, so we may not have that much longer to wait before we find out if these are legitimate or fake. Despite all the mystery, one thing is for sure: this whole thing about Apple planning an iPad Mini just got a lot more interesting. Stay tuned.