iPad mini and refreshed Retina iPad pricing details leaked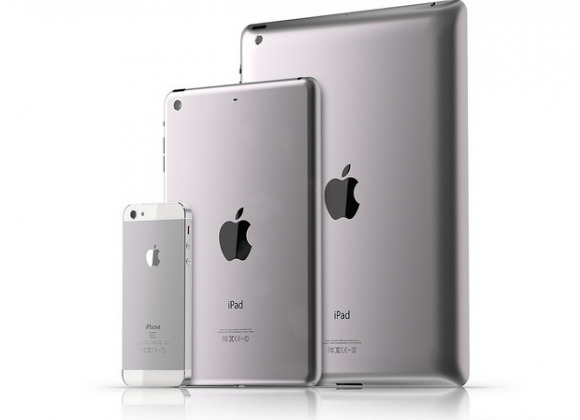 The Apple event taking place this week on the 23rd of October has had several of its supposed presentations spilled here in advance of the date with the iPad mini and a refreshed iPad with Retina display pricing included. It's no surprise that the event will indeed be showing off the new iPad mini, but a refreshed iPad full-sized device has not been entirely clear on the radar up until now – though no confirmations have been made. The iPad mini's price scale has been tipped by a leak to 9 to 5 Mac as starting in at $329 USD in the United States.
This new iPad mini device has been shown several times as coming in 24 iterations, that being wi-fi, 3G, and 4G LTE in several internal storage sizes, 8GB, 16GB, 32GB, and 64GB. The extra 12 comes from there being two different color combinations – white and black. This new iPad mini device will likely have a 7.85-inch display and a Lightning connector like the iPhone 5 and new iPod devices as well.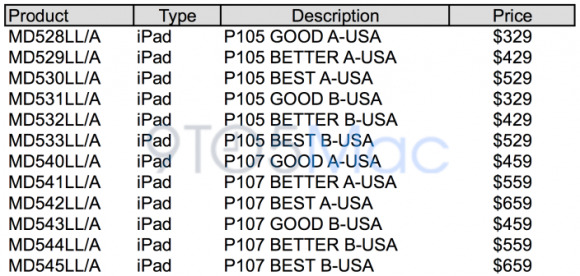 The iPad refresh – that being the Retina-display-toting 9.7-inch display on the 3rd generation model, will likely be coming with a Lightning connector and an improved processor inside. This update will allow the tablet to remain on top of the performance scale while the price remains the same across the lineup. The iPad mini will take a stab at the ever-so-slightly smaller-sized tablet range that's currently dominated by the Kindle Fire and the Google Nexus 7, both of them priced at or below $200 USD.
We'll be at the Apple event on the 23rd – that's Tuesday, and we'll be live coming at you from the SlashGear Live portal for liveblogging action all day long. Expect plenty of photos, videos, and instant updates. Also feel free to check out our Apple portal for all sorts of Apple updates before and after the event – and during it also, of course.