iPad mini 3 hands-on: the golden Touch ID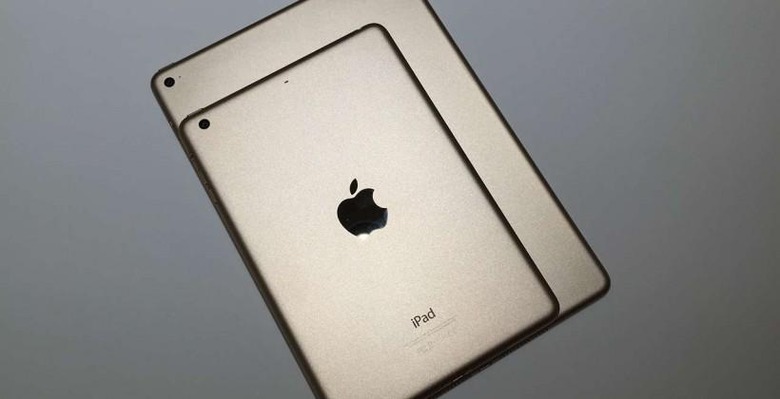 So you've had your time with the Holy Grail of tablets and you've come back for some more, yes? You've seen and felt and experienced the iPad mini 2 – previously called the iPad mini with Retina Display – and you want to see what this iPad mini 3 is all about. Turns out there's not a whole lot different with this newest iPad mini, it's just a generational leap that'll change the way you secure your mobile experience. And you can get it in gold, too.
If you'll refer back to our iPad Air 2 vs iPad mini 3 guide you'll find that the iPad mini 3 has several key points in which it's been upgraded from its previous generation. Those points are, in no particular order:
• A new gold option
• A 64GB option for internal storage space
• Touch ID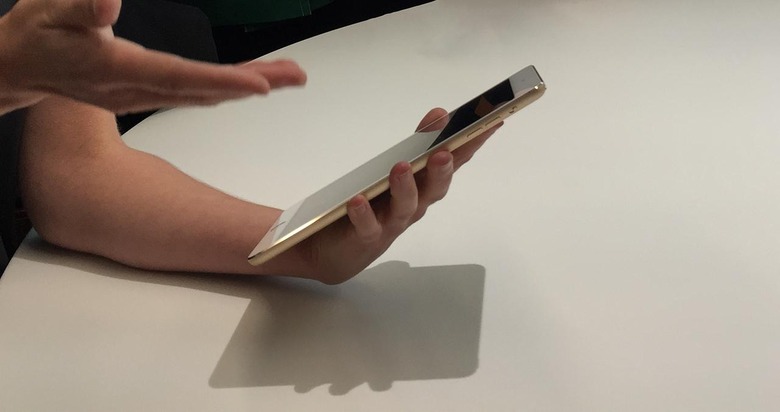 This device still works with a Lightning connector, nano-SIM tray for 4G LTE networks, and the same amount of battery life as previous generations. This newest generation still has a three-axis gyroscope, an accelerometer, and an ambient light sensor.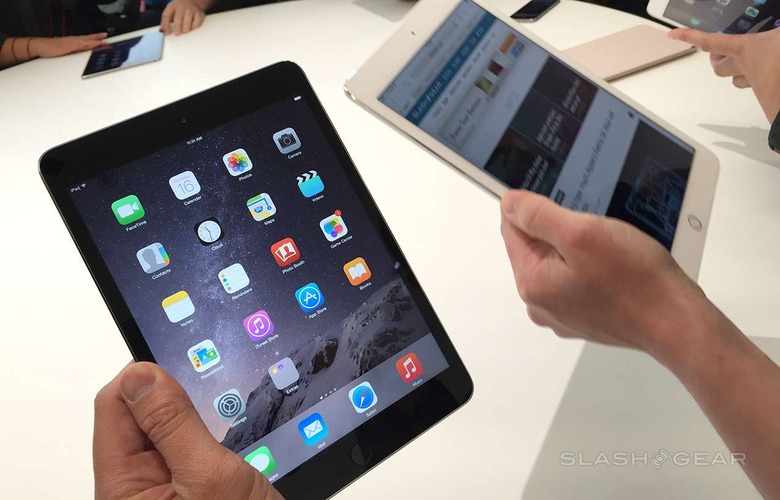 The iPad mini 3 retains the exact same dimensions as the previous iPad mini as well as the same weight. Apparently Touch ID is completely weightless! It's magic!
We'll have a full review of this device ready for you once we've had enough time with it to call it good. Stick around SlashGear's Apple hub for more!