iPad and iPhone newbies increase as Apple tackles tablet sales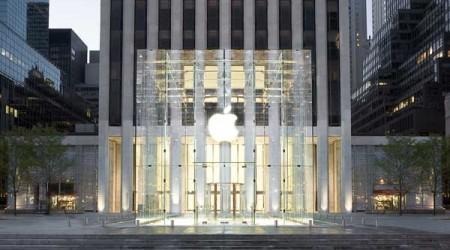 More than two-thirds of new iPad users over the past few months, and more than half of iPhone buyers, are new to the Apple products, CEO Tim Cook has said today, as the company announces more than $10bn in net profits for Q2 2014. Over 60m new users were registered across Apple's four product categories, Cook pointed out, while confirming a new Apple Retail chief.
Former Burberry CEO Angela Ahrendts will be joining Apple to lead its retail divisions from next month, Cook said.
Meanwhile, Apple now has 800m registered iTunes accounts. Revenue from the iTunes business was $2.6bn, up 9-percent compared to the period a year ago, while 87-percent of iOS devices are now running iOS 7.
Apple blamed a shift in channel inventory for the unexpected iPad sales drop year-on-year. According to the company, this latest quarter it sold 16.4m iPads into the channel, while 17.5m iPads were sold through, resulting in a reduction in channel inventory.
In contrast, CFO Luca Maestri pointed out, in Q2 2013 Apple sold more than 19.4m iPads into the channel. Sales amounted 18m, however, resulting in an increase in channel inventory. iPads account for 4x the web traffic of Android tablets, he highlighted.
"We continue to believe that the tablet market will exceed the PC market within the next few years," Time Cook concluded, predicting that Apple would be in a position to benefit considerably from that change.