iPad still dominates tablet web use but Samsung improves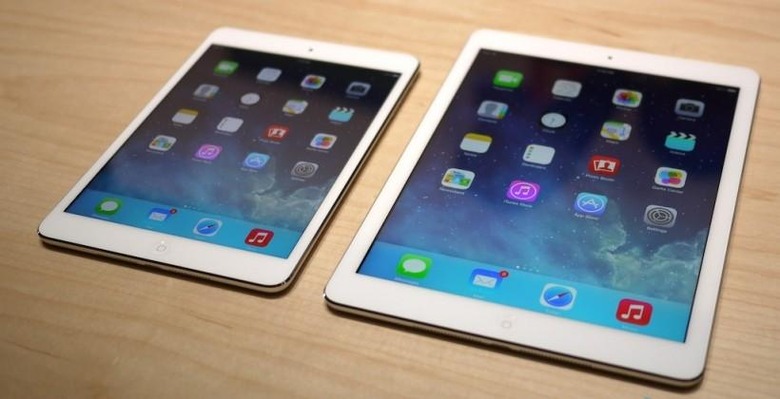 The tablet market may have more options in it than ever before, but Apple's iPad still dominates usage in North America according to the latest research. Samsung made gains on the iPad in Q2 2014, stats firm Chitika says, but its 8.3-percent of the tablet web traffic pie pales in comparison to Apple's 77.2-percent, with the iPad's share declining slightly year-on-year but not enough to shift the chart considerably.
In Q2 2013, for instance, Chitika pegged the iPad as having 81.3-percent of the overall web usage share in North America. That dropped more than four points in the intervening months.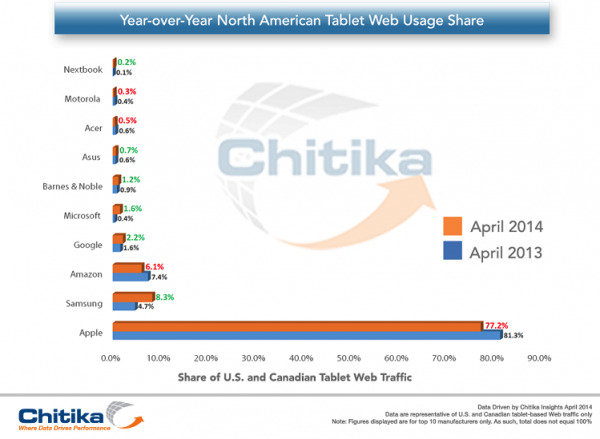 It's Samsung which has made the most headway overall, going from 4.7-percent in Q2 2013 to 8.3-percent in Q2 2014. The research firm – which based its numbers on "tens of millions" of US and Canadian tablets which were served ads through its network – credits that to the introduction of new Samsung tablet models in the quarter.
Meanwhile, Amazon saw its share dip, while Google and Microsoft each rose. Chitika argues that the tight integration of Kindle Fire HDX tablets into Amazon's content ecosystem might be keeping them off the web and instead consuming video, music, and apps instead.
SOURCE Chitika