iPad Air and iPad mini with Retina land in China with LTE in tow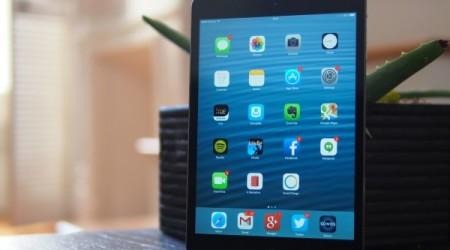 Apple has just made an announcement that could help it gain more ground in China. It has just made available a new version of the iPad Air and the iPad mini, both with Retina displays, that finally supports China's LTE networks.
China has recently become an important target market for many major mobile device makers. This is even true of Apple, especially for the past few years. The company has taken steps, some of them unprecedented, in trying to woo this giant Asian market, including apologizing for warranty issues as well as holding a special media event to unveil the iPhone 5s.
iPads are definitely no strangers to the Chinese market, with various generations of Apple's tablets making their way to the country for the past years. But the retina versions of the tablets currently in that market unfortunately did not support China's flavor of LTE networks, by virtue of the fact that they operate on frequencies different from those used by the current LTE radios on the devices.
Today, however, that situation changes. New models of the 9.7-inch iPad Air with Retina and the 7.9-inch iPad mini, also with Retina, have been launched, supporting china's TD-LTE network as well as the TD-SCDMA mobile standard. These two join the ranks of existing models in the market, including the WiFi-only models and the WLAN + Cellular models without LTE support.
Naturally, these new models will cost more than the WLAN models, but not more than the non-LTE models. The iPad Air TD-LTE variant will have a pricetag of 4,488 RMB ($720) for the 16 GB model, 5,188 RMB ($835) for 32 GB, 5,888 RMB ($947) for 64 GB, and 6,588 RMB ($1,060) for 128 GB of internal storage. On the other hand, the iPad mini with Retina and TD-LTE support is priced at 3,788 RMB ($610) for 16 GB, 4,488 RMB ($720) for 32 GB, 5,188 RMB ($835) for 64 GB, and finally, 5,888 RMB ($947) for 128 GB capacity. All models are available from Apple's Online Store and authorized resellers in silver and space grey color options.
SOURCE: Apple