iPad 5 in Space Gray and Classic Silver: three tones in all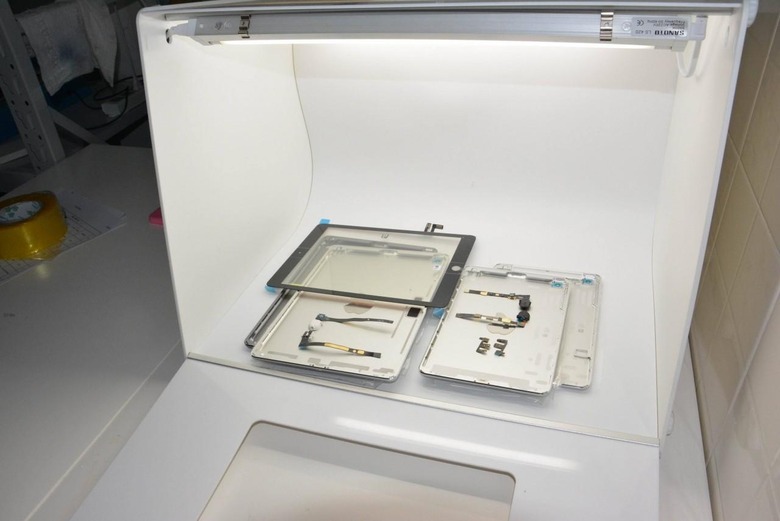 You'll find the same clues appearing for the iPad's 5th generation release as we saw with the iPhone 5s this week, with parts from upstream coming on in several tones. What you're seeing here is a collection of parts acquired from the secondhand repair and replacement market in China, coming through the likes of Sonny Dickson, a fellow that's appeared quite a few times over the past several weeks and months. Here you'll find the next-generation iPad coming in with the look and feel of the first-generation iPad mini, as well.
If you've not yet seen the likes of the iPad 5, this may come as a bit of a shock: the bezel is smaller on the left and right. In other words, this is the biggest change to the look of the iPad since the iPad was first released. Changing the thickness of the tablet is one thing – changing the plug with which you connect to the device is another. Changing the border around the display up front as you change the way the whole machine feels is an entirely different ballgame.
Of course users will still find no problem seeing this device and deciding instantly that it's an iPad. The design language remains. The parts we're seeing today show only minute additions to the details we've already gathered, those being the overall shape and feel of the tablet. Now we're to understand that Space Gray as well as Classic Silver – the tone we've seen all iPads in thus far – will be appearing.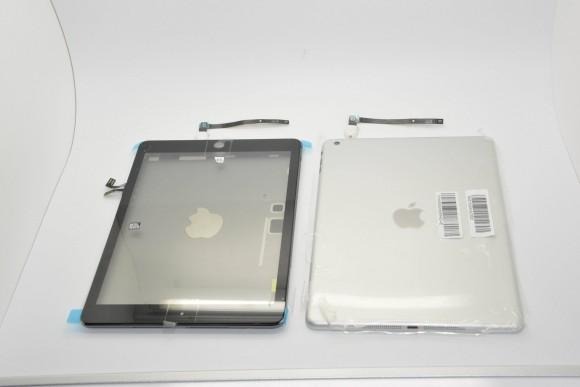 What we're not seeing here that we DID see earlier this month is the full-on confirmation of a Gold tone for the full-sized iPad. It's implied that such a tone will be delivered, though the fact that the iPod range did not bring a Gold option earlier this month when the Space Gray range was added could have similar implications for the iPad and the iPad mini.
We're expecting the iPad 5th generation model as well as the 2nd generation iPad mini to appear sometime inside October. This release would follow the schedule set by Apple over the past couple of years, though this time we'll likely see a concentration solely on the iPad range, rather than the iPad and the iPod families. This will be less of a "Music Event" or "iTunes Event" and more of an "iPad with iOS 7" event, almost without a doubt.