iPad 3 Contract Goes To Pegatron Instead Of Foxconn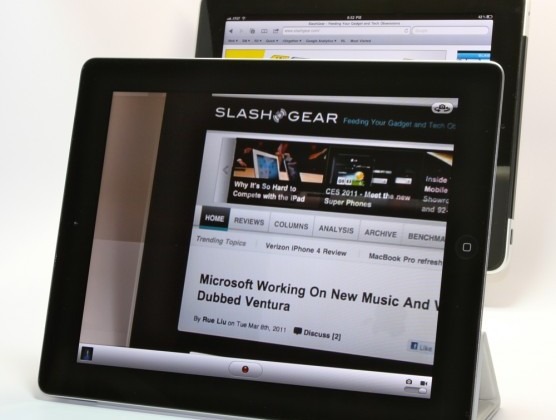 Although the iPad 2 launched but a few short months ago in March, there are already rumors of an iPad 3 or possibly an "iPad 2 Plus" that will feature an enhanced display and support full 1080p HD video. Whatever it's called, something is indeed brewing as reports now suggest a new manufacturer for this next-gen iPad has already been selected.
According to Taiwan Economic News, Apple may switch its iPad 3 manufacturer from long-time partner Foxconn to Pegatron, another Taiwan-based contract manufacturer. Pegatron has reportedly already won an order of 15 million units of Apple's iPhone 5, which is a big shift in Apple's supply partnerships for up until now, Foxconn had been exclusively assembling iPhones and iPads.
Perhaps partly due to the plant explosion as well as the many cases of reported worker suicides, Apple no longer wants to keep its eggs soley in Foxconn's basket. Apple also wants to ramp up production to avoid supply bottlenecks like it experienced with the iPad 2.
However, it's not certain if the contract win by Pegatron is exclusive or if the assembly would be split among the two manufacturers before a complete transition. All other supply chain partnerships for iPad components are expected to remain the same.
Just earlier today, there was a new report that the iPhone 5 will likely arrive in the second week of September with the iPad 3 delayed until November.
[via CEN]