iPad 2 dual-camera rumors refuse to die: "slimmer, lighter & better resolution"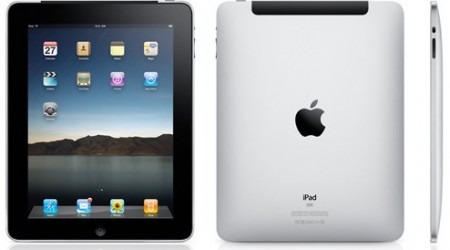 Apple's second-generation iPad 2 will have both front and rear facing cameras, according to the latest leaks, with two of four sources at component makers talking to Reuters confirming that they believed their wares were headed for the refreshed iOS slate. In addition to the dual-cameras, the iPad 2 was tipped to be "slimmer, lighter and have a better resolution display"; Genius Electronic Optical Co Ltd and Largan Precision Co Ltd were tipped as having inked supply deals with Apple, though there's no confirmation as to which device(s) their camera components will end up in.
The leaks follow a supposed iPad 2 case assembly which emerged yesterday, complete with an opening for a rear-mounted camera in the top corner of the tablet. Meanwhile previous rumors tipped Apple as using an LCD rather than AMOLED display, together with the possibility of a carbon-fiber chassis.
Although Apple is yet to publicly confirm either that it is working on a new iPad or when such a tablet might be expected to reach the market, that hasn't stopped predictions of an April 2011 sales debut. Foxconn is believed to be readying production for mass shipments in January next year.