iOS update 10.0.2 released: here's what's new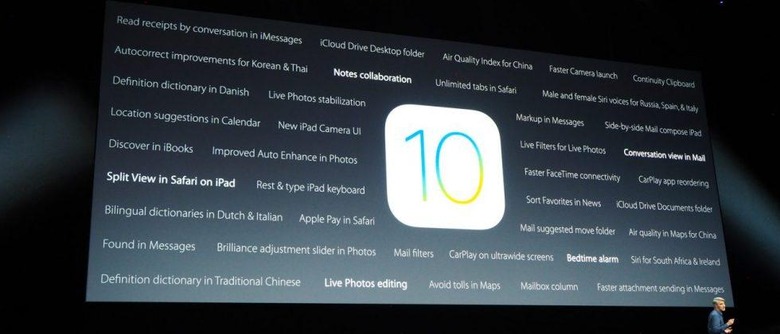 This morning the first update to iOS 10 was released for all major Apple mobile products. This update will be released to iPhones and iPads in an over-the-air update, meaning users will not need to connect to their notebooks or desktop computers with iTunes to update. This update is relatively minor, but does fix up a number of bugs that've been discovered in the first week the operating system has been out in the world officially.
This update includes a fix for an issue which had the app Photos quit – and close out completely – when iCloud Photo Library is activated for the first time. This is the only known error of this kind yet discovered in iOS 10 – another similar error had some app extensions unable to be activated/enabled. That too is fixed with this newest update to iOS 10.
There's also a fix for the brand new Lightning EarPods, also just released this month. These wireless earbuds were, in some cases, cutting out after a short time having been wirelessly connected to one's own iPhone or iPad. This time-out would cut out remote controls and access to connected devices.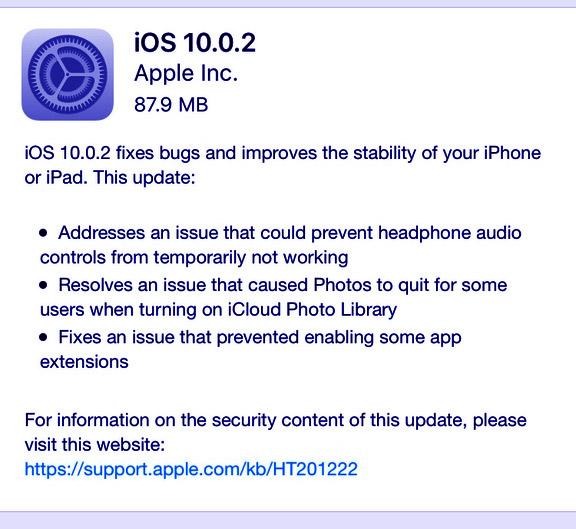 Above is the screen iOS 10 users will see today if they've successfully gone through the update process to the point right before download and install.
Updating an Apple device to this newest version of iOS 10 requires the same process we went through to update to iOS 10 in the first place. Have a peek at SlashGear's how to update iPhone and iPad for access to this newest update to iOS 10.0.2.
For more information on the full iOS 10 update, have a peek at our recent feature: 5 awesome iOS 10 features (that didn't get WWDC 2016 demoes). Also have a peek at how this update (to 10) allows removal of stock apps from our home screens – hiding them, if not necessarily deleting them.