iOS 10 release today: how to update iPhone and iPad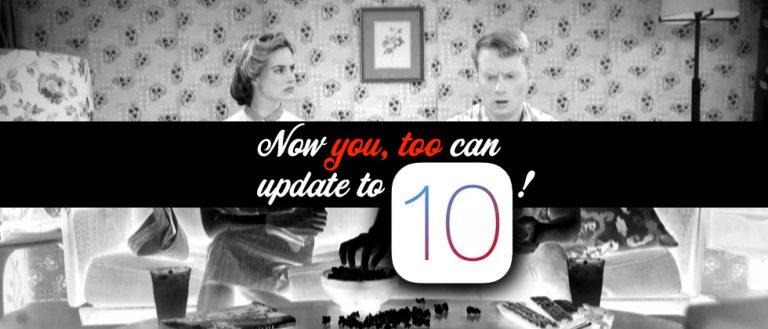 We might have a few days left to wait for the arrival of Apple's new iPhones, but for those who aren't planning to jump to a new phone, you're not necessarily being left out in the cold when it comes to upgrades. We're seeing software updates popping up on our various iOS devices, which can only mean one thing: iOS 10 has finally arrived, and after spending a few months in beta, it's now available for everyone to download.
Everyone, that is, who owns an iPhone 5 or newer, as the upgrade train for the iPhone 4s stops here. Similarly, iOS 10 will be available for the 6th-generation iPod Touch, the 4th-generation iPad and newer, and the iPad Mini 2 and all of the Minis that came after it. Everyone else will have to upgrade to newer equipment if they want to experience the newest iOS iteration. Here we'll tell you how to upgrade to Apple's latest version of iOS.
First thing's first: find your Settings icon on your home screen. Once you've tapped that, look for the sub menu labeled "General," and give it a tap as well. The next option you're looking for is "Software Update," which will prompt your iPhone or iPad to search for any available updates coming directly from Apple.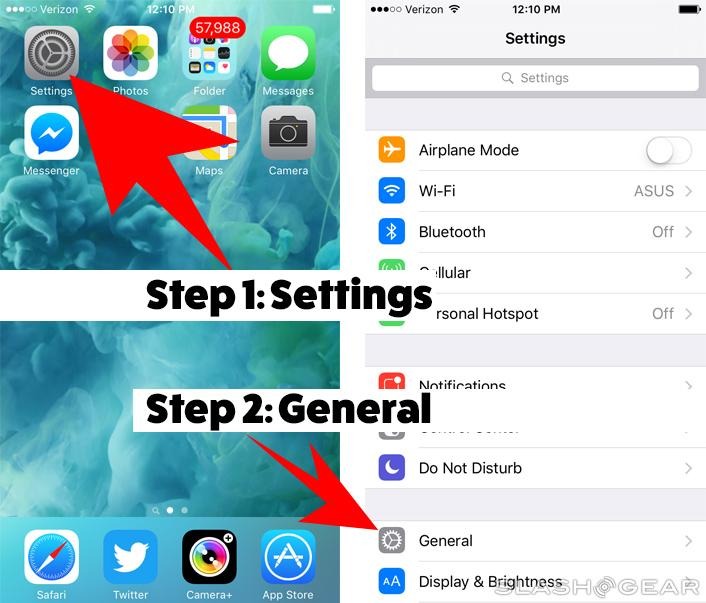 Once your device finds iOS 10, it'll prompt you to download and install the update. You'll want to make sure your battery is either charged to more than 50% or that it's plugged into a power source, otherwise your phone won't allow you to initiate the installation process. Once the update is done downloading, hit the "Install Now" button that pops up and sit back as iOS 10 is applied to your device. Assuming you have a decent internet connection, the download process shouldn't take long at all – connected to LTE, the whole download took us about 10 minutes to complete.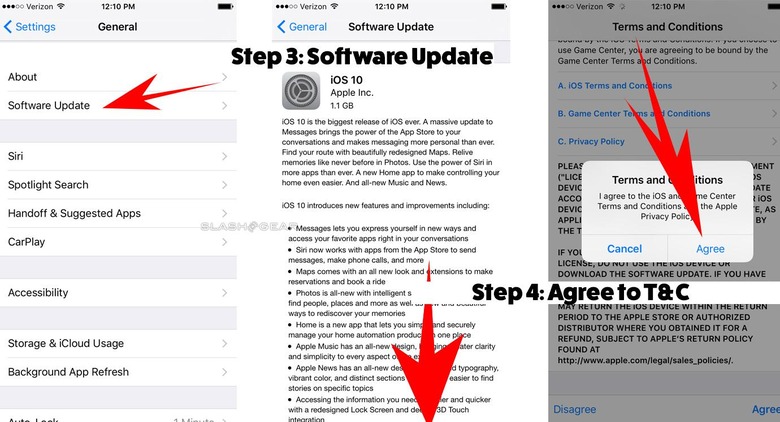 After the update has been applied, your device will restart and you'll be taken through a setup process for the new features arriving in iOS 10. Once you make it through there, you're done! iOS 10 has been successfully applied to your device and you'll be as up-to-date as an iOS user can be.
iOS 10 is bringing a lot of changes with it, perhaps most importantly overhauling Siri and opening up the personal assistant to developers. Stickers have also been a major focus of iOS 10 hype, along with the new iMessage App Store, which allows users to download new apps and games to use within iMessage. There are a bunch of additional changes coming with iOS 10, making this one of Apple's biggest and more exciting iOS versions to date. Check out our story timeline below to get a taste of what's new and what's changed within iOS 10.