iOS 9.3.2 update for 9.7-inch iPad Pro has returned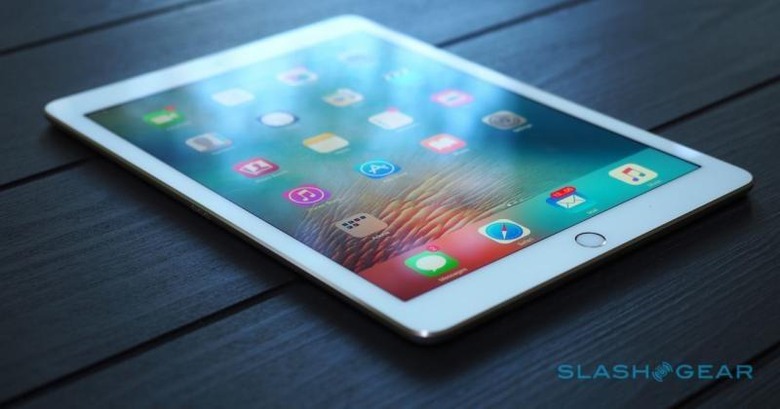 Considering its not so stellar update performance lately, Apple has somewhat turned what were normally uneventful iOS updates into a guessing game for some and a harrowing experience for others. The most recent incident concerned the iOS 9.3.2 update which ended up bricking some 9.7-inch iPad Pros, keeping them stuck in a loop over an "Error 56" message. After pulling out the update from its servers nearly two weeks ago, Apple has retried the update process again, this time with more positive results.
Some Apple users are bemoaning how the quality of iOS updates have noticeably dropped of late. Timely and flawless updates has been one of the thins iOS users gloated over then Android counterparts. Recently, however, there have been reports of broken updates here and there, marring Apple's previously solid reputation. To be fair, those reports have been mostly on the minority, though it doesn't really excuse it.
Not all 9.7-inch iPad Pros were hit by the update bug. But the outcry has been loud enough, not to mention severe, that Apple removed the update for the tablet in just a few days. Now it's back and though it took a while for the update to return, better safe than sorry twice.
The iOS 9.3.2 update isn't even a major update but a regular bug fix. For some users, however, especially those affected by the bugs the update does fix, it is crucial. Here are the issues that the update addresses:
• [iPhone SE only] Fixes an issue where some Bluetooth accessories could experience audio quality issues when paired to the iPhone SE
• Fixes an issue where looking up dictionary definitions could fail
• Addresses an issue that prevented typing email addresses when using the Japanese Kana keyboard in Mail and Messages
• Fixes an issue for VoiceOver users using the Alex voice, where the device switches to a different voice to announce punctuation or spaces.
• Fixes an issue that prevented MDM servers from installing Custom B2B apps
This time around, those who dared install the update as soon as they were notified reported no problems installing the update. Still, those who have been bitten by the bug before or those who are a bit wary might want to hold off for a few days while the dust settles.