iOS 9.3.2 reportedly bricking some 9.7-inch iPad Pros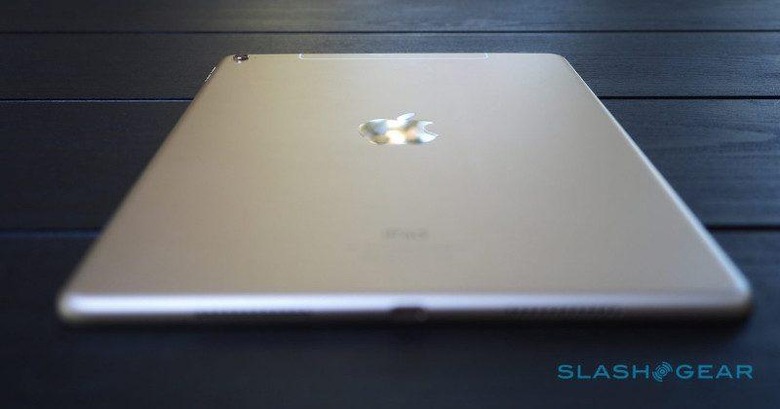 Software updates are usually made in order to fix problems, not make matters worse. But sometimes even the best laid intentions and plans can end up in a spectacular fail. That is what some owners of the 9.7-inch iPad Pro are discovering right now. After applying what seemed to be a normal iOS 9.3.2 update, they found themselves caught in an endless loop that won't even let them restore to a back up or a previous iOS version. In other words, they're left with a completely non-working tablet.
The iOS 9.3.2 update doesn't seem sensational by any means. It brings a few nice features like enabling Night Shift to function even in Low Power Mode. It also brings in some fixes for accessibility VoiceOvers and bugs when using Japanese Kana in Messages and Mail. It would have been a totally uneventful and normal upgrade if not for this rather critical hiccup for iPad Pro users.
Some owners of the 9.7-inch iPad Pro are complaining in forums and social media about how the update effectively bricked their device. They would be instructed to connect their iPad Pro to iTunes but even then they would not be able to restore or continue the update. Affected users are greeted by an "Error 56" message, which is vaguely related to a hardware issue. Sadly, Apple's documents recommend simply trying to connect to the most recent version of iTunes and trying to restore twice, which doesn't seem to help with the issue.
Others have suggested manually forcing a downgrade by downloading the iOS 9.3.1 image and installing it through iTunes. Some have noted, however, that iTunes itself must be older than version 12.4 for this to be even possible. No report yet on whether this workaround actually does have promising results. Suffice it to say, many users have ended up taking their tablets to Apple service centers.
To be clear, not all 9.7-inch iPad Pro tablets are affected and a number have reported successful upgrades to iOS 9.3.2. There are also no reported issues with updates for other iPads or iPhones. Unless you are willing to risk it for what is not exactly a critical update, it might be best to hold off until Apple officially addresses the problem and re-releases a 9.3.2 update.
VIA: MacRumors