iOS 8 adds 3rd-party keyboards, opens Touch ID to devs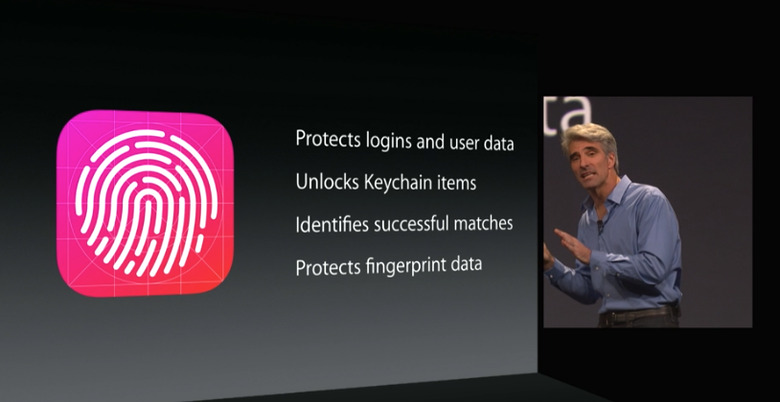 iOS 8 is answering two of users and developers' biggest issues, adding third-party keyboard support, as well as allowing developers to use Touch ID in their apps. Users wanting to switch from Apple's default keyboard on iPhone and iPad will be able to install other input options, though they'll be sandboxed by default.
Apple hasn't left its keyboard alone in iOS 8, adding contextual autocorrect and suggestions.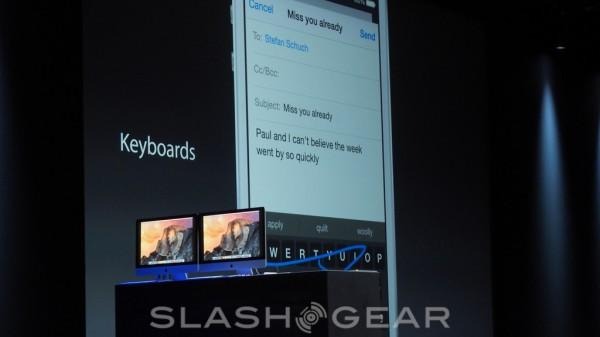 However, there are always going to be people who want to use a different 'board, something which has proved particularly popular on Android. Apple's take adds third-party keyboards to a sandbox, blocking them from accessing web services so as to make sure they're not sneaking out your credit card details or other personal information.
Grant the third-party 'boards permission, though, and they can get full web access too.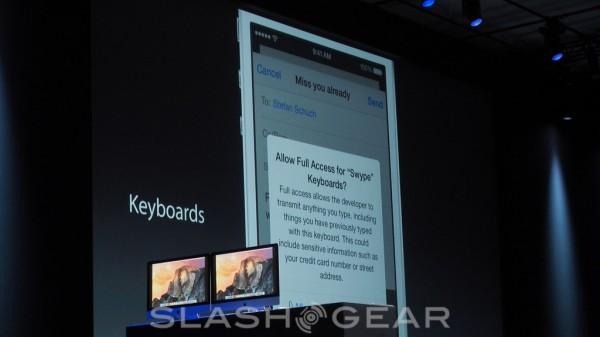 As for Touch ID, iOS 8 will allow developers to use the fingerprint security system on the iPhone 5s for their own apps. That means authorizing purchases, upgrading features, and other content and security.
Developers and their titles won't actually get access to the fingerprint data. Instead, that will all be locked up still in the dedicated part of the A7 chip, with the apps only getting to find out whether the user is approved or not.
We've got everything you need to know on WWDC 2014 in our SlashGear Apple Hub