iOS 8 Keyboard Adds Contextual Autocorrect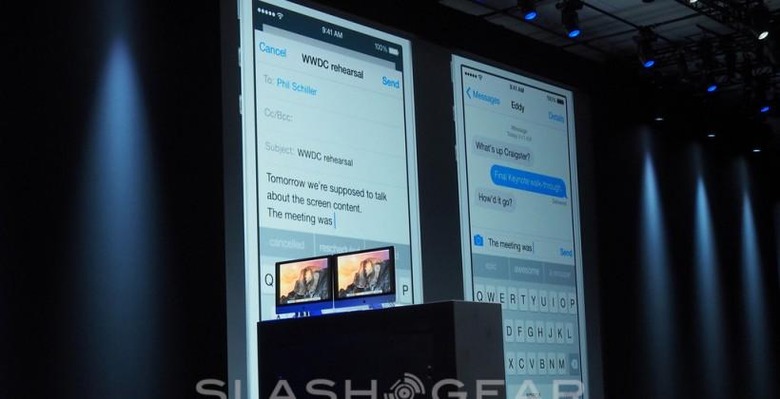 Apple's new keyboard for iPhone and iPad has been previewed, with the iOS 8 'board making intelligent suggestions for autocomplete. The new layout keeps track of who you're writing to and the sort of language style you generally use with them, switching between dictionaries according to how professional or familiar you are.
So, if you're sending an iMessage to your best friend, the suggested words might be things like "awesome" or "cool".
However, if you're sending an email to your colleagues, the dictionary would show suggestions which are slightly more serious. Instead of "awesome" you might get "excellent", for instance.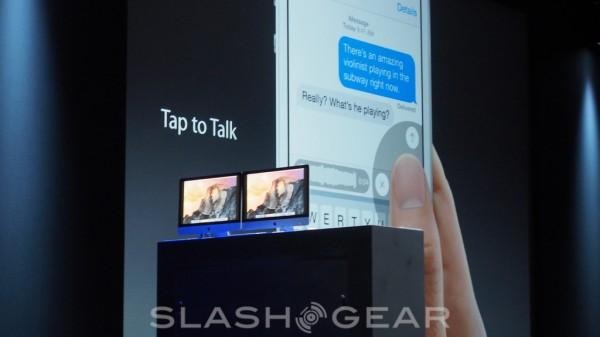 Meanwhile, there's quicker access to speech and audio sharing, in a feature Apple calls Tap to Talk. By holding the button a circular pane of controls pop up, allowing you to record a snippet of audio.
Find all the WWDC 2014 news on iOS 8, OS X Yosemite, and more in the SlashGear Apple Hub