iOS 7 cements iPhone and iPad base as iOS 8 beckons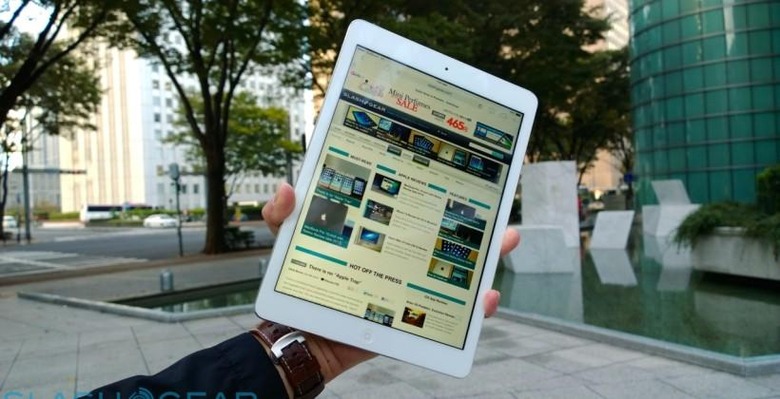 The latest iOS usage data suggests Apple is headed into its big iOS 8 reveal with the old version dominating installs, with nearly nine out of ten iPhone users in North America believed to be on iOS 7. Crunching browser data from serving ad impressions, Chitika discovered that of the "tens of millions" of iPhone and iPad users spotted in the seven days up until May 28th, 89.7-percent had iOS 7 on their phone, and 84.8-percent on their tablet.
For iPhone, that's a rise of 5.4-percent compared to the numbers in February. Over on the iPad, it's an even bigger rise, the percentage climbing 6.3 points.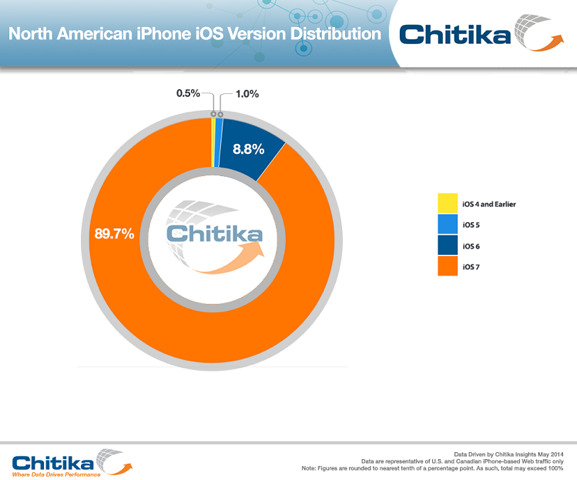 Interestingly, Chitika points out, the iOS 7 adoption rates actually vary in different directions for phones and tablets for iOS 7 this year than they did for iOS 6 last year. Then, just before WWDC 2013 was due to kick off, 92.7-percent of iPhones were on iOS 6, a higher figure than in 2014, but 82.9-percent of iPads were on iOS 6, a lower number than this year.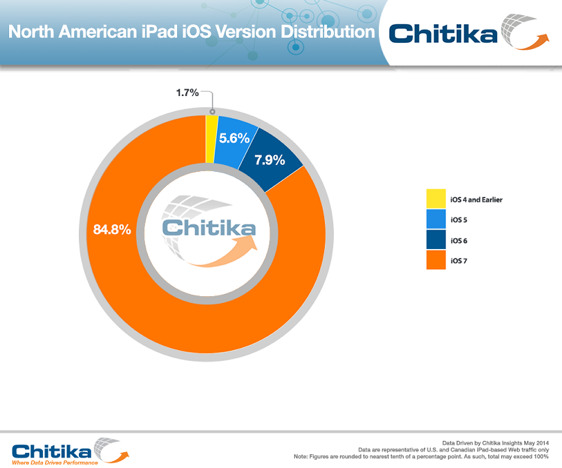 The research firm suggests that a conscious decision to hold off from upgrading to iOS 7 for iPhone users is behind the lower percentage. Meanwhile, broad availability across all but the very first iPad is cited as likely to explain the higher tablet figures.
Meanwhile, Apple is widely expected to unveil iOS 8 at WWDC next week, the next generation of software for iPhones and iPads. Exactly what will feature in the new version is unconfirmed, though updates to Apple Maps are expected, along with a smart home platform of some sort.
SOURCE Chitika