With WWDC right around the corner, speculation abounds regarding iOS 8. Much like iOS 7 brought a wildly updated UI, iOS 8 is said to bring added functionality. From new Apple apps to a brand new way to multitask, iOS 8 could usher in a new age for iPhone and iPad users.
Music & Lightning
The newest version of iOS is said to offer better playback, bringing music to us in high-definition. Currently, we're left wanting for those files that are beyond 48KHz. A new playback feature is also said to compliment a new Lightning cable input, which would be able to transmit these new audio files. If Apple did change their streaming bandwidth for music, and have a new lightning cable, that would lead straight into the next rumor we've all heard about.
Beats
If Apple is buying Beats as all signs seem to indicate, it's likely for a myriad of reasons. One of those is the hardware, where Beats finds a following of audiophiles dedicated to big sound. If Apple were to include Beats headphones which connect via a lightning cable into their arsenal, it could provide the best playback possible.
On the other end of the spectrum is software, where we find Beats with a subscription model that needs a bit of a boost. Apple's library would immediately make the service top-tier, but the real grab could be the Beats algorithm. Though it makes files sound a touch bass-heavy, it likely improves sound on many tracks without asking for increased bandwidth. More sound, less bandwidth, and customers who absorb less data — that's a big plus.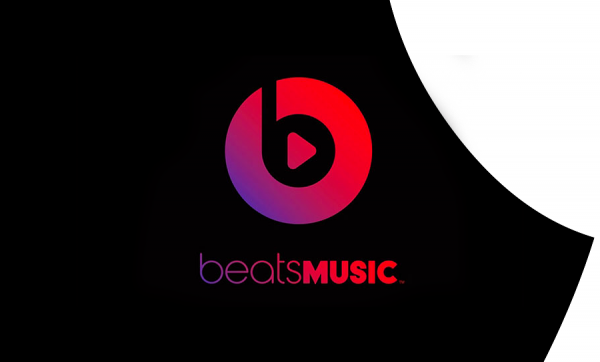 Siri
It's widely believed Siri will also see a bit of an upgrade, with some chatter discussing talk of an API that would bring the voice assistant to standalone apps. Like we saw at BUILD with Cortana, the work is being done elsewhere, so this would give Apple a pretty important leg-up. An always-on listening feature is also rumored, as are some tweaks to make Siri a bit more intuitive and handy.
Maps
Though many of us ditched Apple Maps long ago, they're working hard to get us back. The update in iOS 7 brought a lot to the table, but redirected us for certain tasks. The newer Maps is said to bring transit data natively to the app. As we saw with the recent Google Maps update, transit times are also coming to Apple Maps. Perhaps they're using Google for data again, or just building it out themselves.
A new hire suggests indoor mapping is also going to be a focus moving forward. It's believed Apple may try to use iBeacon technology to create a real-time, crowdsourced indoor mapping solution.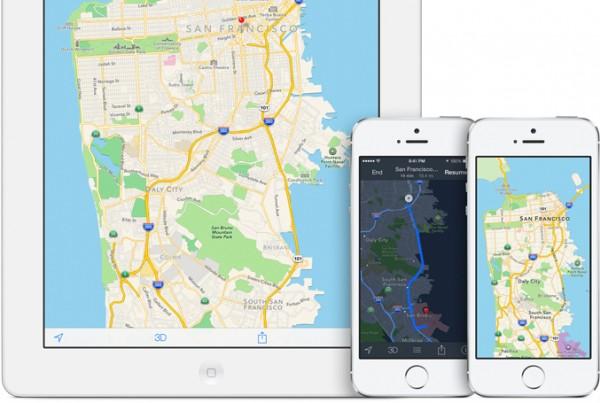 Healthbook
Though we're hearing we may not see the much-anticipated iWatch, it seems a Healthbook app is coming. The app will track your activity, likely via the M7 coprocessor on the iPhone 5S (and beyond, we're sure). This could also dovetail into other wearables via an API, making your Jawbone or other fitness tracker usable with Healthbook. IT may also work with Nike in some form, considering they've ditched their hardware ambitions and are focussing on software.
Multitasking
The new iOS 8 might bring the split screen functionality we see on rival tablets, and is likely to be iPad only. Aimed squarely at the Air (though it will be available for the Mini as well, we're sure), the ability to use two or more apps at once on the same screen is a sticking point for enterprise users. Microsoft made quite a stink of this in recent ads, and both Samsung and LG include it on their Android handsets.
If Apple is to keep the iPad competitive as a productivity solution, this is a good step. The split-screen capability offers a more laptop feel, which is great for light tasks. For heavier solutions like video editing or Engineering, a Macbook or the like is still the best bet. For most of us, though, an iPad with a keyboard is just fine.
Small bites
These aren't all we're hearing about iOS 8, but they are the more interesting features. CarPlay should make an appearance at WWDC as well, offering Developers a look at the connected vehicle platform. Some very Mac apps like TextEdit are also rumored to hit iOS, further bridging the gap between laptop and computer.
With WWDC just around the bend, we won't wait long to find if we're right or not. June 2 kicks the event off, and the keynote should give us details on most — if not all — of these topics. Be sure to check back often for all your iOS 8 news and reviews, and please be sure to bookmark our WWDC tag for faster access to all the goings on this June!