Intel pitching OnCue web TV service to Verizon tip insiders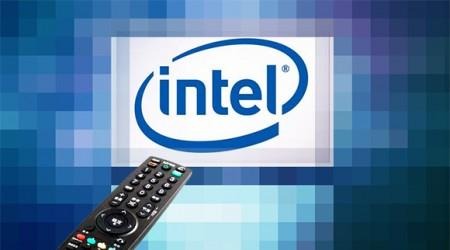 Intel is hunting $500m and a chip supply deal for its ailing OnCue pay TV service, it's reported, despite the system not having launched yet, with Verizon, Samsung, and others tipped to be in talks about a sale. The processor company had hoped to launch OnCue – which would include TV and mobile streaming over an internet connection – sometime this year, but struggled to ink the necessary content deals among other issues; now, Bloomberg reports, it's aiming for a second-best solution.
According to insiders familiar with the negotiations, Intel has decided that if it can't take on the cable companies itself, it will opt for a sale and a supply agreement. Supposedly on the table is a plan that would allow Intel to cover its development costs and still end up selling chips to whichever third-party might buy OnCue.
Previously mentioned among the potential suitors were Amazon and Samsung, but Verizon Communications is also tipped to be in private talks with Intel. The communications company is said to already in talks with broadcast and cable content owners regarding the possibility of a service.
Talks of that sort are what are said to have let Intel down, with content owners reluctant to break up the lucrative channel bundles they currently provide to TV services. In fact, even though the chip company was supposedly offering a 75-percent premium over and above what established rivals were paying, as of midway through 2013 it was said to have failed to close a single deal.
Verizon, however, already has its own FiOS service, which among other things delivers on-demand content, but OnCue would be available beyond that network. The talks, insiders suggest, are around whether existing content licensing agreements are sufficient to cover that, or if media owners would demand renegotiations.
If the existing deals are enough, Intel's technology could look like a particularly good deal. Intel already has all the parts in place, including the server-side distribution system, set-top boxes such as the MRSD shown off earlier this year, and support for mobile apps on tablets and phones.
Jettisoned, however, were ambitious plans to use camera-based viewer tracking to dynamically change the type of advertising shown during commercial breaks. Intel had intended to monitor broad demographics – such as gender and age bracket – to tailor what promotions it slotted in, but negative consumer reactions to the technology, as well as its lacking ability to accurately identify viewers in low-light situations, meant it was dropped as a feature.