Intel MSRD set-top box detailed: motion-remote and second-screen grunt

Intel's Web TV set-top box will use a motion-tracking remote control, it's been confirmed, with the chip firm turning to LG-favorite Hillcrest Labs for the tech. The new Intel Media Server Reference Design (MSRD), set to go on sale in April as the company tries to tempt content providers and OEMs to its Atom CE5300 multimedia chipset, will use Hillcrest's Freespace Motion Engine for navigating menus by waving a remote in mid-air.
The Intel MSRD is a partner project to Intel's own Web TV plans, detailed earlier this year, which will see the company launch its own on-demand streaming service later in 2013. That system is expected to use viewer-tracking as well as other, more traditional control systems; an onboard webcam will monitor the general demographics of the current viewer – age bracket, gender, etc. – and tailor advertising content and suggestions based on that data. SlashGear saw a demonstration of the technology back at Mobile World Congress.
It's unclear if the MSRD will include the same camera technology out of the box. Intel has so far confirmed that it will include the Atom CE5300 dualcore SoC, complete with hyperthreading and virtualization, 3D/2D graphics encoding, an H.264 B-picture hardware encoder, and integrated power management, along with DBV-T2/T/C broadcast and media sharing stacks, and the aVia media player, already available for Android.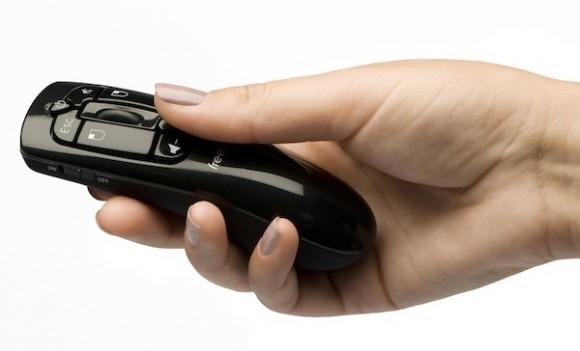 Intel's own system will likely be built on the same technology, though with the company's own tailoring to suit its Web TV intentions. The firm hopes to license out the MSRD reference design as a software and hardware shortcut for cable, home entertainment, and other providers hoping to enable things like second-screen interaction with tablets and smartphones, pay-TV, and media streaming.