Intel just poached Tesla's Autopilot and AI expert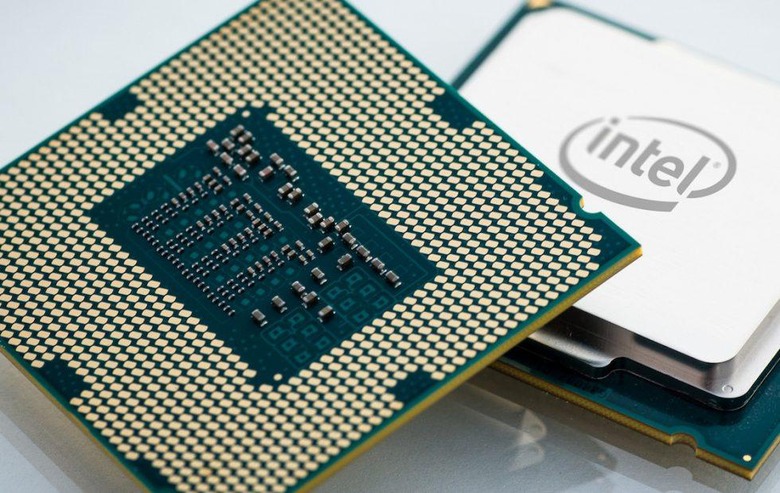 Intel has snagged Tesla's Autopilot expert, poaching Jim Keller to lead the chip-mailer's silicon engineering team. The news will see Keller made Intel's latest senior vice president, taking the helm when it comes to system-on-chip development and integration.
It's fair to say that Keller has had a notable career in microarchitecture design. Before this, the engineer was Vice President of Hardware at Tesla, working on what Elon Musk described as "specialized AI hardware that we think will be the best in the world." Speaking at the same event, Keller commented that efficiency was the key to Tesla's in-development chips, with Musk suggesting the automaker could achieve as much as a tenfold improvement in power through using in-house designs rather than off-the-shelf parts.
Tesla had brought Keller in from AMD, meanwhile, where he was corporate vice president and chief cores architect. In that role, he led the development of AMD's Zen architecture. That, used in the latest, 2nd-generation generation x86 Ryzen processors, had been partially responsible for AMD's performance advantages over Intel's chips. He was also heavily involved in Project Skybridge, which sought to combine x86 and ARM technologies.
Before that, Keller was at Apple, having joined the company when it acquired P.A. Semi in 2008. There, he was the lead on Apple's own custom chips, including the Apple A4 as found in the iPhone 4, and the Apple A5 that followed it. The A4 was Apple's first self-branded SoC, and marked the beginning of the Cupertino firm's move to bring its silicon development in-house.
That's proved a valuable strategy, with the tight integration of hardware and software giving iOS devices an advantage in both performance and power efficiency. Indeed, Apple is believed to be looking to repeat that gain with macOS. The company is said to be working on shifting its desktop and laptop machines over to custom silicon, cutting ties with Intel in the process.
At Intel, Keller is likely to lead efforts that, in part, work to persuade hardware partners that using homegrown chip designs isn't necessarily the best strategy. "I had a great experience working at Tesla, learned a lot, and look forward to all the great technology coming from Tesla in the future," the engineer said today. "My lifelong passion has been developing the world's best silicon products."
Keller will begin at Intel on April 30, and be involved in everything from CPUs through GPUs and accelerators. "We have embarked on exciting initiatives to fundamentally change the way we build the silicon as we enter the world of heterogeneous process and architectures," Dr. Murthy Renduchintala, Intel's chief engineering officer and group president of the Technology, Systems Architecture & Client Group (TSCG) said of the new addition to the team. "Jim joining us will help accelerate this transformation."
Intel has been betting considerably on so-called edge computing as vital for future AI applications in autonomous driving and more. That will involve positioning greater processing power at more local points, rather than relying solely on a centralized cloud, and giving individual nodes in the process – such as the vehicles themselves – greater capacity to filter only the data most essential to be passed up the chain.