AMD chip guru Jim Keller: ARM left team "a little daunted"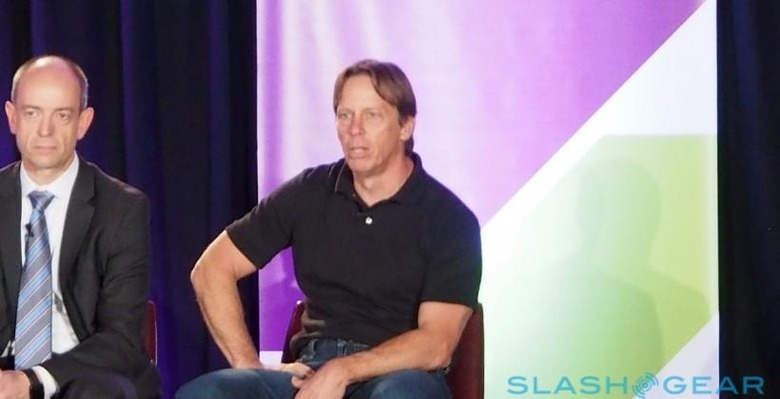 AMD's Jim Keller, chief cores architect poached from Apple in 2012, has detailed the development process of Project SkyBridge, the company's new hybridization approach for x86 and ARM cores. "A lot of people try to do completely new things – try to boil the ocean – and they mess that up," Keller suggested, contrasting AMD's gradual approach as it builds up to developing its own ARM chips for 2016 and beyond.
Initially, Project SkyBridge will use AMD's Puma+ x86 cores with off-the-shelf Cortex-A57 cores, something which took some re-training within the chip firm. "My team was a little daunted," Keller admitted, "there were a lot of clean pieces of paper in our plan."
Particularly tricky was coercing two very different processors to work in the same socket. "[Puma+ and A57] didn't look anything like each other when we started," Keller explained. "We did a bunch of work to reconfigure the core so we could put either core into the same SoC ... That's in 2015."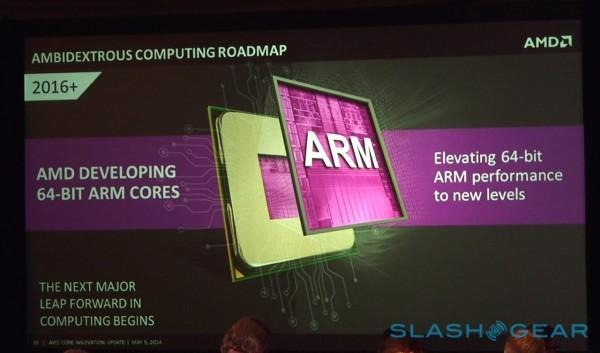 However, beyond that AMD's new license to design and produce its own ARM processors will make that process a little more straightforward. "In our new generation, we need to take the DNA of both, the best of both. We know how to do high-frequency design, we know how to do dense design, and ARM gives us an efficiency advantage," Keller said. "Our new cores were designed fundamentally with [interchangeability] in mind."
"We have the world's best graphics. We know how to do high-frequency designs; we know how to do high-efficiency designs ... We can extend the range that ARM's in – that's a nice play for us" Jim Keller, AMD
Although embedded will be the first use for Project SkyBridge, that's not to say AMD will be limiting the platform for that in the future.
"We look at SkyBridge as a design framework, which can go across many markets," Lisa Su, SVP and GM of AMD Global Business Units argued. While it won't be in servers in 2015, for instance, that's one possibility down the line, especially when the AMD custom K12 ARM core arrives. Su expects that to show up first in servers, embedded, and semi-custom builds.
Of course, the ARM learning experience was still colored with a little competitiveness from the engineers with an x86 background, Keller admitted. "Our guys were so excited when they thought they'd found a bug in the ARM architecture using our tools," he said. "Turned out, it was a bug in our tools."