IMAX virtual reality movie theaters are coming this year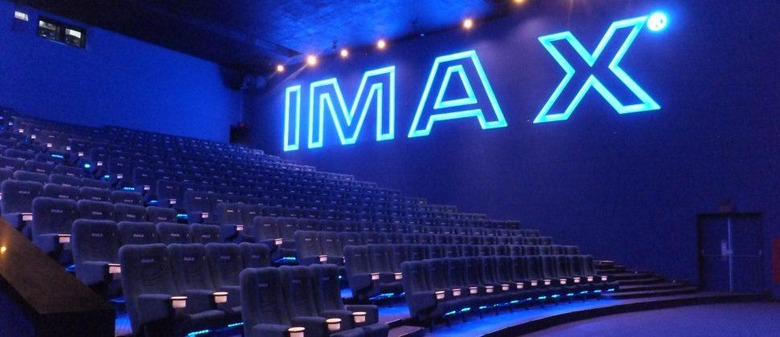 IMAX, the company behind the technology used in those really big movie theater screens that certain films play on, has plans to give virtual reality a similar theater-going experience. Before the end of the year, IMAX will open six locations to host "VR experiences" that go above and beyond what consumers can get at home, reports the Wall Street Journal. These experiences will held in places like movie theaters and malls, starting with Los Angeles and eventually heading to China.
Now, don't expect to watch the latest Hollywood blockbuster in VR once these places open. Instead, explained IMAX CEO Richard Gelfond, the plan is to offer short content that's tied to movie franchises, such as around 10 minutes, for a price between $7 and $10.
That may sound like a lot for such a short trip into VR, but then again their goal is to offer an experience that's better than what an Oculus Rift or HTC Vive can provide at home. IMAX will be using headsets and content from Starbreeze, which just announced a partnership with Acer. Starbreeze's hardware boasts of a more immersive VR experience thanks to its 210-degree field of vision (compared to the Rift and Vive's 110-degrees).
This news comes right after IMAX and Google announced a partnership in working on a cinema-quality 360-degree camera. That, however, won't be ready for filmmakers to use until 18 months from now, meaning there probably won't be a surplus of VR content for IMAX to use for quite some time.
SOURCE Wall Street Journal