Images surface allegedly showing off 13-inch Retina MacBook Pro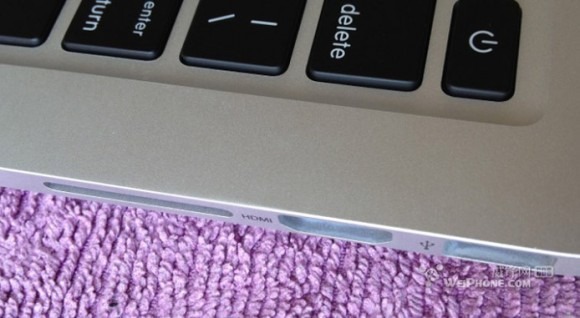 Images surfaced on the Chinese website Weiphone showing internal components and ports on what is claimed to be the 13-inch Retina MacBook Pro. The (mostly very tiny) images show off connection ports along the right and left sides of the laptop, as well as a snapshot of its display, which shows the machine running Windows 7. It's anticipated that Apple will unveil the 13-inch Retina MacBook Pro at its event next week.On Monday, we reported that it looks like Apple will be unveiling the 13-inch Retina version of the MacBook Pro on October 23rd next week, in addition to the iPad Mini. This comes after the delay Apple experienced in slowed production due to a rumored issue at Foxconn. The 13" MacBook Pro with Retina was specifically listed as one of the devices affected.In September, it was reported that the 13-inch MacBook Pro with Retina was being shipped by suppliers. Then, in October, it was said that the device was still on track for the year despite the delay. Earlier today it was tipped that the device will be priced at $1,699, which is $500 higher than the non-Retina 13-inch MacBook Pro.
The images that appeared at Weiphone show the device as having a MagSafe 2 port, two Thunderbolt ports, two USB ports, an HDMI slot, and an SD card reader. The Retina display has a resolution of 2,560x1,600. The images also show 8GB of Elpida RAM, as well as a battery cell layout.
[via Apple Insider]