Retina MacBook Pro 13-inch and iMacs being shipped by suppliers now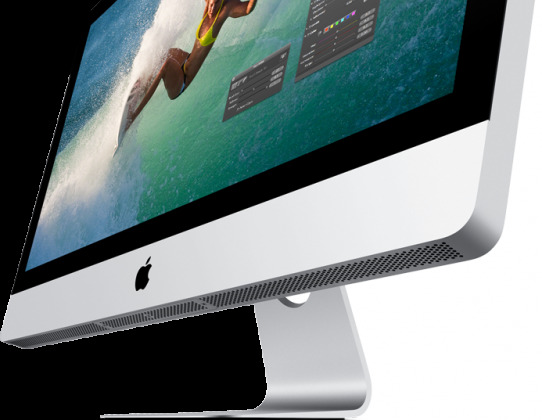 This week may be all about the iPhone 5, but Apple is apparently gearing up for other launches a little more silently. According to DigiTimes, which has spoken to sources from Apple's "upstream supply chain," the company's suppliers have started shipping a new line of iMac all-in-ones and and the new MacBook Pro 13.3-inch with Retina Display. Apparently, these new computers will be launching sometime this month or in October.
If they're shipping now, it seems a little hard to believe that they won't launch until October, but according DigiTimes' sources, Apple wants to launch both of these new computers in time to take advantage of both the back-to-school and holiday shopping rushes. Perhaps these new Macs will get a reveal at Apple's big event on Wednesday?
Apple supposedly had three different iMacs planned for this new line, but due to production issues with the panels for "the high-end model," Apple has pushed that one back, and will only launch the mid-range and entry-level models for the time being. Keep in mind that these new iMacs aren't expected to boast Retina Display, but this new rumor does claim that at least the high-end model is getting an upgraded CPU along with those new displays that have caused this delay. Unfortunately, these supply sources weren't able to give a launch window for the delayed all-in-one model.
We've heard rumors of a new display for the iMac in the past, so that part about the new displays causing issues seems at least somewhat plausible. As for the rest, we'll just have to wait and see where this rumor goes. Thankfully, we don't have to wait much longer to find out, as Apple's event is now just two days away. With all of the rumors floating around, the event certainly seems like it will hold much more than just the introduction of the iPhone 5, so stay tuned and be sure to follow our liveblog of the event starting at 10 AM PST on Wednesday morning!