iMac stock shortages continue ahead of tipped range refresh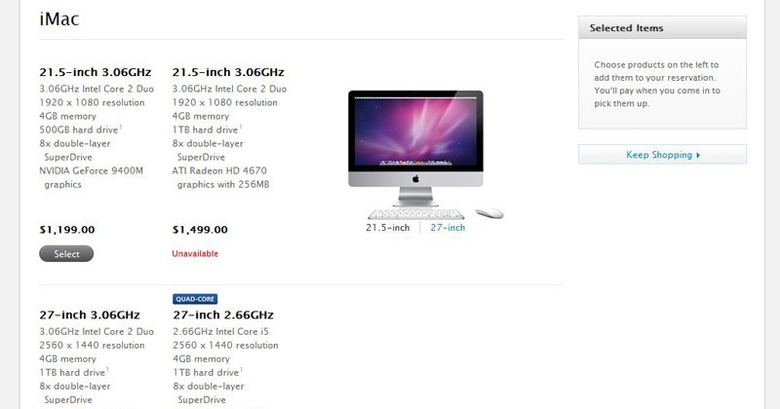 Speculation of an imminent iMac refresh continues apace, with AppleInsider hearing that some Apple stores are reporting low or non-existent stock of both 21.5- and 27-inch versions of the all-in-one desktop.  The news follows recent leaks that tipped updated iMacs with USB 3.0, faster FireWire connectivity and even touchscreen functionality; a new entry-level machine with an Intel Core i3 CPU has been mentioned, together with dual-core Core i5 and quad-core Core i5/i7 models.
At time of writing, all pre-configurations of iMac are listed as shipping within 24 hours through Apple's online store.  However previous leaks have suggested that Apple is warning its direct and indirect retailers that certain current iMac SKUs will not be available for re-ordering, and that they should focus on clearing their on-site stock as a matter of priority.