Apple iMac refresh rumors resurface: USB 3.0, CPU updates and possible touchscreen?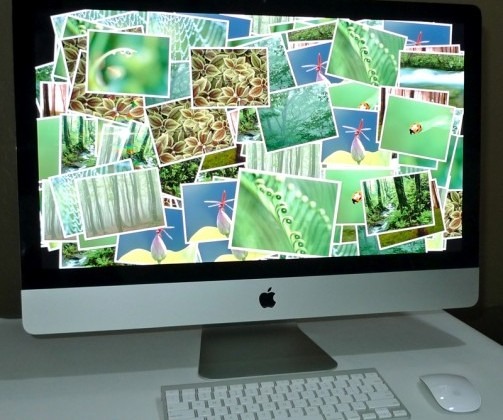 The iMac refresh rumors continue to bubble, with the latest being stock shortage warnings apparently made to Apple's direct and indirect sales channels.  Apple Insider has heard that stock of the entry-level 21.5-inch, 3.06GHz iMac will not be replaced, suggesting the SKU has been axed, while others claim to have been told to keep their inventory low.  The whispers suggest a reasonably imminent refresh to the all-in-one OS X desktop.
As for what that refresh could entail, last we heard Apple were planning to use USB 3.0 and a faster FireWire connection – either FireWire 1600 or FireWire 3200 – on both the iMac and the upcoming Mac Pro update.  At that point, the expected timeline was the back-to-school shopping season in the fall.  Of course Apple would likely use the opportunity to update the CPUs, too, with dual-core Intel Core i5 as well as quad-core Core i5 and Core i7 chips tipped and even the possibility of a new entry-level machine with an Intel Core i3 chip.
Perhaps more unlikely are ongoing rumors of a touchscreen version of the iMac that could even include some sort of iOS-based mode for finger-use.  That, it was speculated, could be more easily used by developers hoping to code touchscreen-based apps for the iPhone and iPad.