Mac Pro & iMac refresh: USB 3.0 & faster FireWire tipped for back-to-school season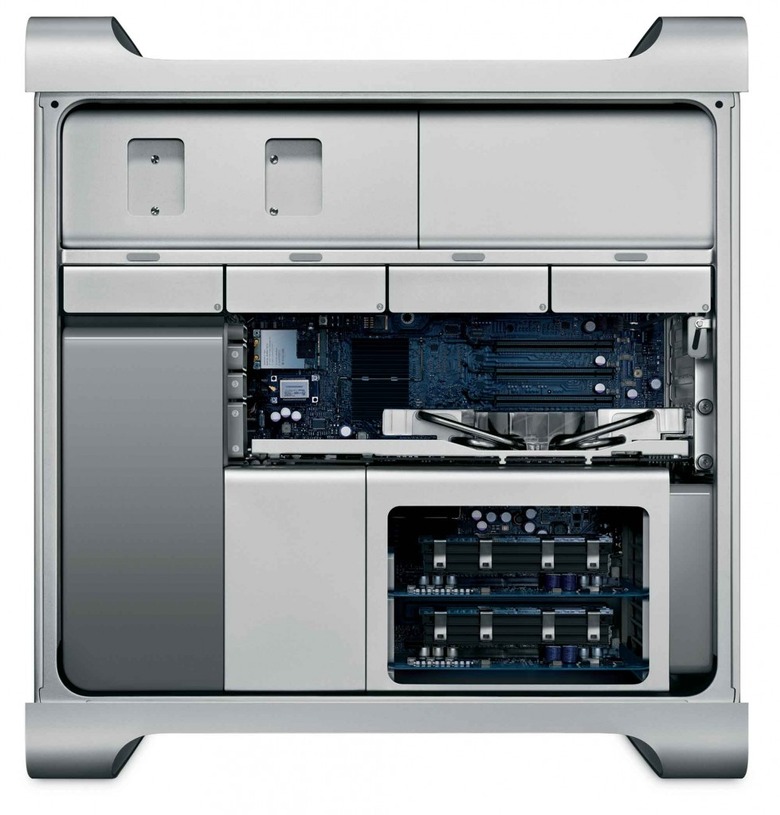 All eyes may be on the iPhone 4 right now (or, more accurately, on its chubby little signal strength meter and whereabouts your fingers are in relation to the antenna) but that doesn't mean we'll bypass a good Mac Pro rumor.  According to one of Hard Mac's "better sources", Apple is preparing for a Mac Pro refresh at the end of the summer, to hopefully tap into the "back to school" period.  Meanwhile they'll be swiftly followed by an iMac refresh.
In fact, the iMac changes are expected to take place between a few weeks and a month later, in the early fall.  As for what will be different, the source claims Apple will introduce USB 3.0 to the two desktop computer lines, together with either FireWire 1600 or FireWire 3200.
There'll be no Blu-ray, thanks to the Cupertino company's ongoing dislike of the optical drive technology, and no LightPeak; Apple are said to be considering the latter, but its implementation won't be for another twelve months or so.  We're still waiting for the rumored hexacore Core i7 Mac Pro update, so it seems likely that would coincide with the USB 3.0/faster FireWire models too.