iLife prompts fury as power-users mourn missing features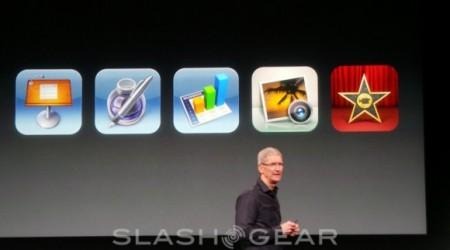 Apple's iWork suite may now be a free download for new Mac and iOS device owners, but existing users are already complaining that some of the more useful features of iWork '09 have been buried or dropped altogether from the 2013 release. The surprise decision to make the iWork and iLife suites free was billed by Apple as a direct challenge to Microsoft and its Office/Office 365 offerings, but early feedback on the Apple Support board suggests not everybody is happy with the new apps.
In fact, there's already a list being put together of all the features that have apparently been dropped from the new version of Pages, including the ability to rearrange pages by dragging them, and select all instances of a particular Style across the document.
There are also complaints that images are no longer supported in headers and footers, which impacts companies putting their logos or other branding there consistently. Some have complained that document templates created in Pages '09 are also no longer present.
Existing iWork users on Mac can continue to use the old version – it's found in an iWork folder in the Applications folder – since Apple has released iWork 2013 as a new app rather than an update in the Mac App Store. However, the older software has been removed from the download store, which means there's no way to opt for the last-gen design in preference to this week's release.
Unfortunately, there does not appear to be an easy way to revert to using iWork '09 on iOS, though some have been able to re-install it using backups of apps made through iTunes.
Apple is likely to continue to add in features and tweak both iWork and iLife as the months go on, but it hasn't been the smooth sailing update that the company might have hoped for. It also spawned a war of words with Microsoft, with the Office maker weighing in to describe the Apple software as "struggling, lightweight productivity apps".
VIA Paul Thurrott