iGo Portable Pico-Projector for Flip drops October for $349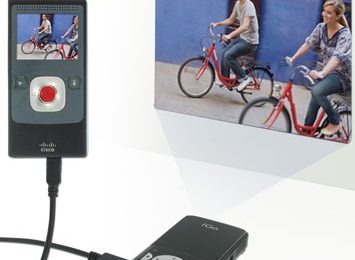 Flip Video's other notable partnership in the new Designed for Flip accessory program is iGo, who have put together a pico-projector for the company's UltraHD and MinoHD camcorders.  Unlike the Mikey for Flip, which physically snaps onto the bottom of your Flip, the iGo Portable Projector uses an adapter cable; it also has regular A/V, composite video, stereo audio, mini HDMI, VGA and microUSB inputs.
That actually makes for a reasonable flexible pico-projector in its own right, and the iGo is capable of a 1200 x 800 picture in either 4:3 or 16:9 aspect ratio and with 20 ANSI lumens brightness.  Unfortunately it's also a little more expensive than picos of recent months: Flip says it'll be $349.99 when it arrives next month.