IFTTT gives Makers the multi-stage IoT Applets partners had to pay for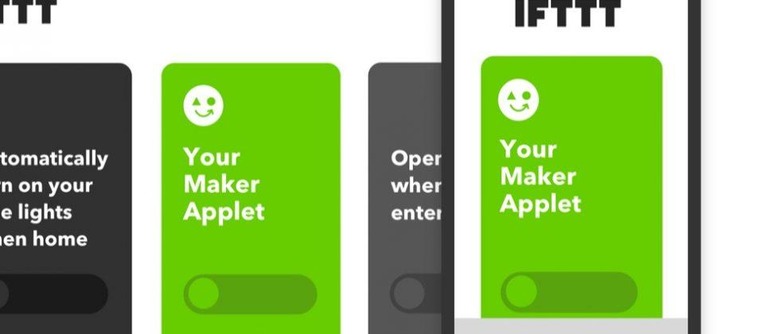 IFTTT has built a reputation for itself as the glue that can hold the Internet of Things and the cloud together, and now it's opening up its most advanced features for regular users. IFTTT – or If This, Then That – is effectively a cloud-based hub for connected devices and services that might not normally work together. With its Applets, users can hook up their Nest thermostat to their Gmail account and get a notification if the temperature drops, for instance, or flash their Hue lights if their favorite team scores.
Back in November last year, though, the company took steps to embrace the companies making these devices and services themselves, not just the end users. With a 430+ set of APIs, IFTTT partners could cook up more advanced Applets, including multi-stage processes that linked not two, but multiple devices and services together. Now, it's offering the rest of us access.
That's with a new Maker membership tier. Whereas Partners pay $199 a month to publish their services, make advanced Applets, and embed them in their apps and websites, Maker tier members get advanced Applets and publishing rights for free. The primary difference is that, unlike Partners, they can't actually publish their own services; not really an issue, unless you suddenly decide you want to build your own smart home gadget.
The biggest improvement for most will be the ability to make Applets more complex. Until now, regular IFTTT users could link two together: Hue lights to weather forecast, for instance, or August smart lock to WeMo smart plug. Now, Makers will get Applets with multiple actions. Effectively, one trigger will be able to activate several other devices and services.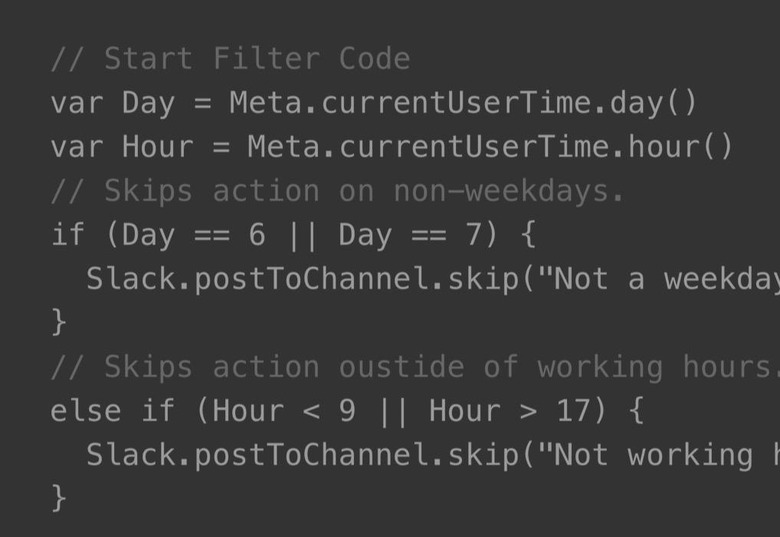 Beyond that, there's a new Applet tool. Filters will be offered to both Makers and Partners, using Javascript to enhance functionality. That could be calendar-based – only operating on non-weekdays, perhaps, or deactivating outside of working hours that you yourself define – or used to add a degree of randomness to what happens.
Makers will also be able to create Applets even if they don't have full access to the services themselves. For instance, until now if you wanted to make an Applet that worked with the BMW connected car channel, you'd first need to actually have a compatible BMW in order to switch that channel on. That limitation is now being lifted.
It makes more sense when you take into account the new public profile pages. Just as Partners do, Makers will get a publicly-visible page on which they can share their creations for others to use. Down the line, Partners will be able to feature Maker-made Applets on their own service pages, too.
In some ways, this advanced functionality is overdue. IFTTT power-users have been asking for more complex triggering for the past few years, as the number of connected devices and cloud-based services increase. In the meantime, we've seen third-party hubs like Samsung-acquired SmartThings attempt to wrest control from the home rather than the cloud.
All the same, IFTTT's strategy makes more sense beyond just individual users getting to grips with the plethora of connected gadgetry they want to link together. If it can encourage Makers to drive IFTTT as the de-facto glue for the IoT, and maybe even convert some of them into paying Partners along the way, it'll help maintain its position as the go-to choice for people wanting to hook up services that were never really intended to speak to each other.