If VW's I.D. CROZZ is the electric future, we can't wait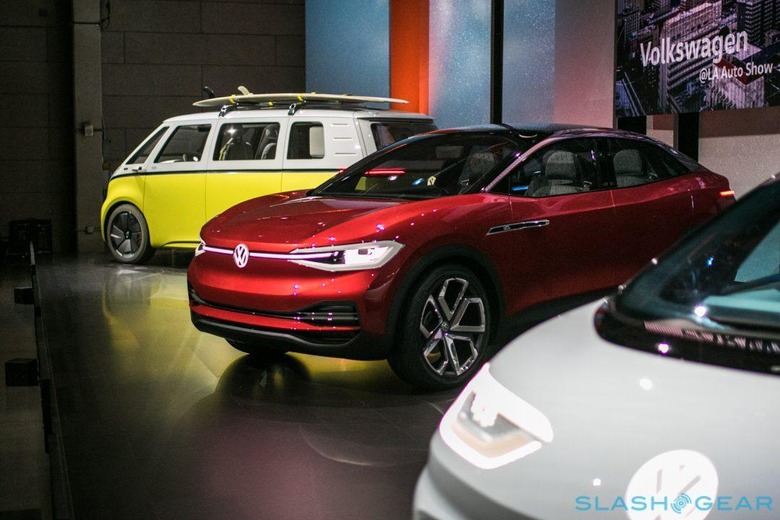 We're on the cusp of an electrification revolution, and if the Volkswagen I.D. trio are anything to go by, we think it's time to bring it on. Joined at the LA Auto Show 2017 today by the new I.D. CROZZ, the line-up of EVs may look different from the outside, but under their sheet metal they share a common architecture. However, Volkswagen's modular electric platform isn't the only theme.
On of the most common concerns you hear voiced about electric cars is that they lack "soul" in comparison to traditional, gas-powered vehicles. Certainly, the soundtrack that goes with a naturally-aspirated V8, or a fiercely howling supercharger, has the capability of tickling the right set of neurons in many enthusiasts.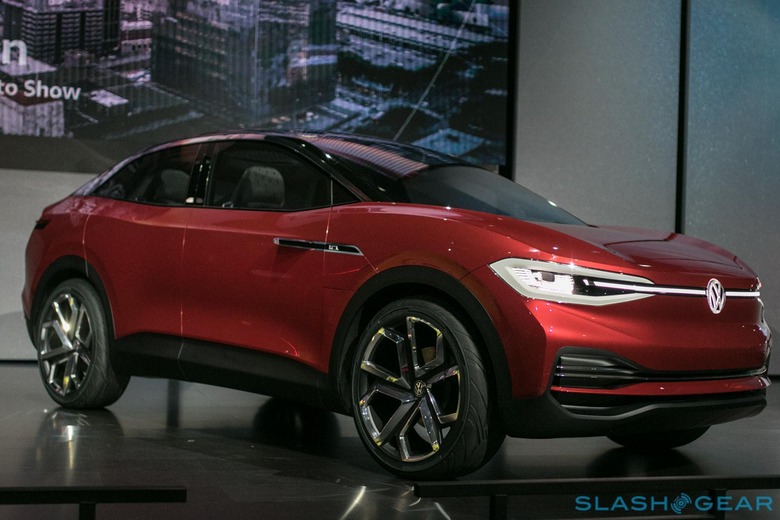 It's led to some odd suggestions, like fake engine noises, and indeed to some writing EVs off together as every being "emotional" transportation. All the same, as anybody who has felt the rush of adrenaline after putting their foot down in a high-powered Tesla will know, or felt the responsiveness of a hybrid supercar like the Acura NSX, electrification needn't be all hair-shirt and eco-flagellation. There's soul there to be found, it just needs to manifest in new ways.
Look at VW's I.D. trio, and it's hard not to see some of that new breed of soul. The I.D. BUZZ electric Microbus is clearly the most emotive of the three, tapping as it does into a deep well of familiarity and nostalgia, yet blending its retro with modern elements masterfully. The original I.D. is instantly recognizable as a Volkswagen hatchback, with hints of Golf combined with this new aesthetic.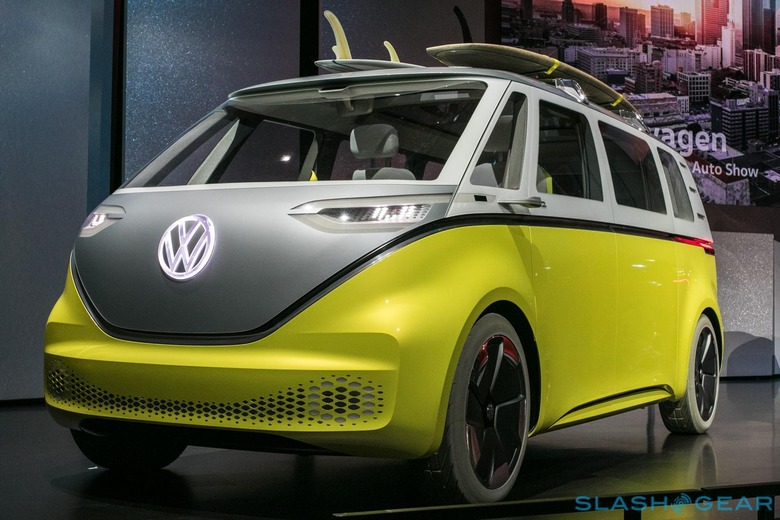 It's arguably the I.D. CROZZ which fingers the current American car zeitgeist the most effectively, however. US drivers have a love-affair with crossovers, and the I.D. CROZZ ticks that box neatly. It has the chunky, reassuring heft that owners like for its halo of perceived safety and sturdiness. Yet within its distinctiveness is a modernity that you could easily see commercialized now.
Unlike many EV concept cars, there's no sense that an automaker really couldn't make a production version today. VW is planning to bring the electric crossover to market in 2020, and that feels entirely practical. The more playful details, like the plush seats which looks like they're the direct descendants of your grandpa's recliner, are charming in part because they seem feasible, too.
Undoubtedly, some of the more esoteric features will be dropped before the I.D. CROZZ appears in dealerships. Concept car mainstays, like cameras instead of wing mirrors, are unlike to translate from the LA Auto Show floor to a sales floor. Yet while the steering wheel is probably going to get more round, the dashboard as a whole doesn't look too far from what a production vehicle could come with.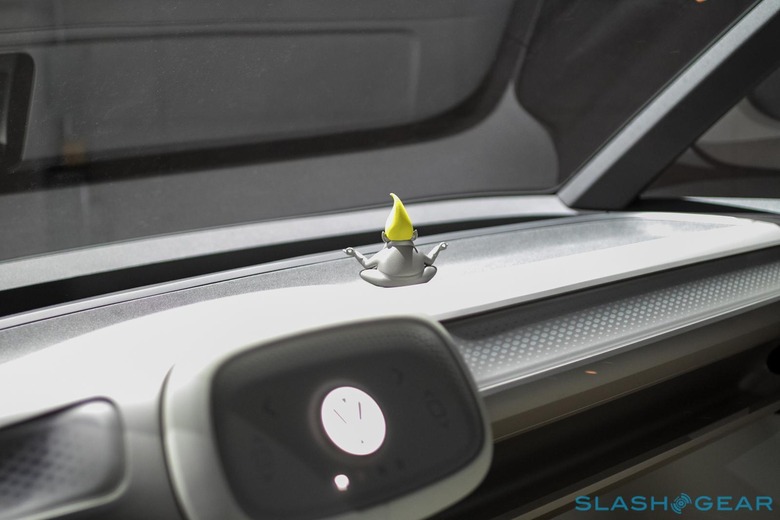 Starting out its big EV push in the US with a crossover makes perfect sense for Volkswagen. The segment is a known quantity; drivers already have an appetite for compact SUVs. They won't need to be convinced on practicality, only on propulsion.
Best of all, the electrification doesn't feel like its being snuck in through the back door. The I.D. CROZZ – like its I.D. and I.D. BUZZ siblings – wear their differences on their sleeve. In many ways, that's just as important for their overall success as fast-charging and a 300 mile range.