If this is the 2020 Corvette C8 dashboard then we have questions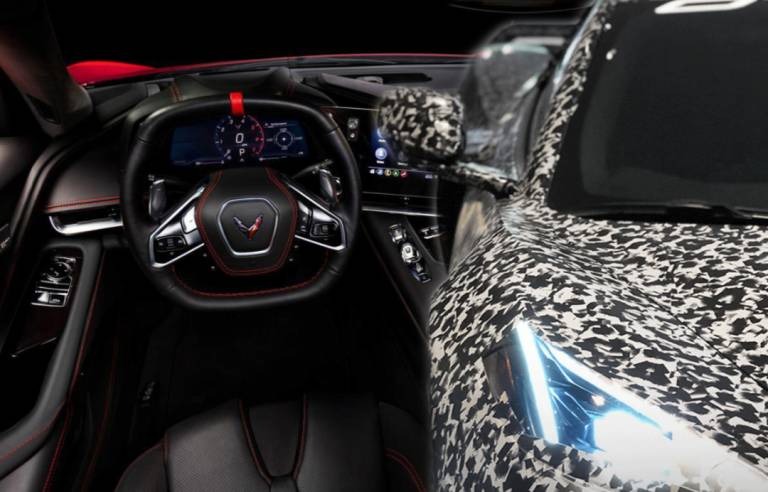 Chevrolet is still hours away from pulling the wraps off the 2020 Corvette C8, but that hasn't stopped what looks like a leaked image of the hotly-anticipated car's dashboard from emerging. The first mid-engined model in the car's history, the new 2020 Corvette Stingray is Chevy's big hope to reboot the nameplate and shed its mid-life-crisis image.
As we wrote earlier this week, part of that process will involve making the new Corvette appealing to more than just the current audience. While it's aggressively priced in terms of the power on offer versus the competition, the 2019 Corvette C7 can't exactly be described as distinctive inside.
Dreary touch-points like plastic steering wheel shift paddles and HVAC controls, along with a dated infotainment system and bland cabin design hardly leave the current-generation Corvette feeling like an appealing place to sit. The 2020 model is an opportunity for Chevrolet to completely revamp things there and make it feel like a thoroughly modern sports car. That, judging by one apparently leaked image, is just what has been done.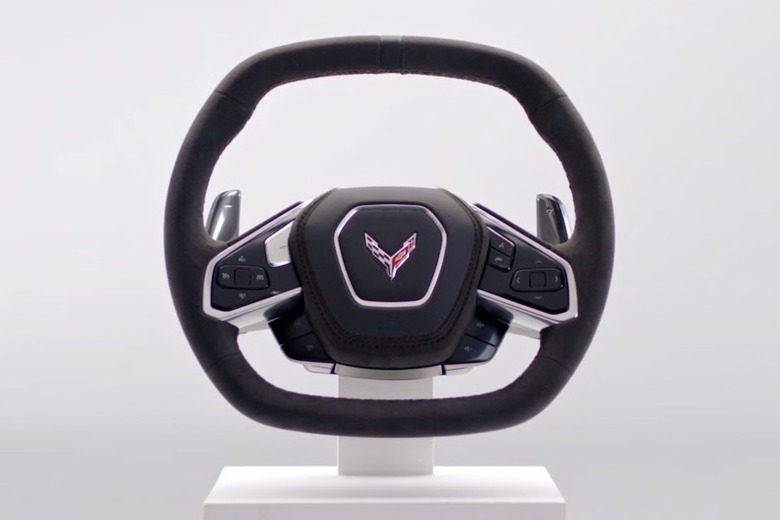 We've already seen the Corvette C8's steering wheel, which Chevrolet itself provided. That proved to be controversial, with its oddly slope-shouldered spokes. Turns out, if this image is real, the whole cabin could prove divisive.
A photo, seemingly one of Chevy's press shots, was passed to automotive journalist Bozi Tatarevic. It shows a markedly different cabin to the current Corvette, and one that's a whole lot more futuristic.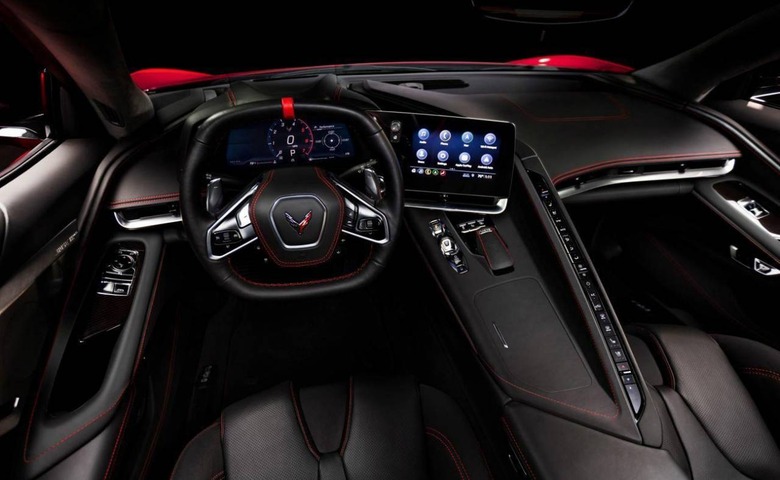 Behind the new steering wheel there's a digital display for the driver's instrumentation. A cut-out in the upper dashboard looks like it could be for a head-up display. A second touchscreen, meanwhile, looking almost like a separate tablet, is cantilevered to the side, angled toward the driver. It shows Chevrolet's current infotainment system, though there's also a welcome physical volume dial up to the side.
In the center tunnel, there are button selectors for the transmission, along with a wrist-rest. No gearshifter, of course: we're expecting the new Corvette C8 to do away with the manual transmission option.
Likely to be most controversial is the "ski slope" of switchgear that runs down the right side. A spill of buttons looks to handle everything to do with HVAC and seat heating/cooling, embedded into a sweeping console that separates the driver and passenger sections. Just how ergonomically efficient that will be when you're driving and want to merely change the temperature or shut off your heated seat remains to be seen.
Now, this whole thing could be a fan-generated mockup of what a Corvette C8 interior might look like, but with Chevrolet's big reveal only hours away it's not too far-fetched to think that some of the embargoed press images might be floating around. We'll know for sure from 8pm PT tonight, when Chevy will give the mid-engined car its big moment in the spotlight. SlashGear will be there to bring you all the details.