If the 2018 Porsche Panamera Sport Turismo can't convince you wagons are sexy, it's hopeless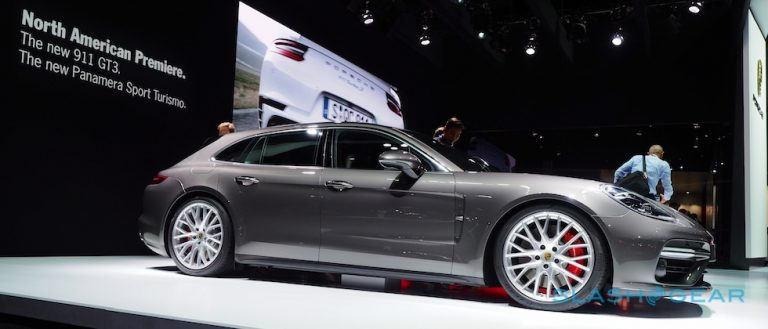 It's an oddity of American automotive taste: people who write about cars invariably love wagons, while the public which actually buys cars does not. Automakers have been forced to try all manner of tricks and sleight of hand – witness the trend of jacked-up crossovers – to try to get the US to warm to the wagon, but if all else fails you can call it something different and hope nobody notice. Audi did it with the "Avant", and it's just what Porsche has done with the 2018 Panamera Sport Turismo.
Glance at the name and you'd never think this was going to be a wagon. In the metal, though, it's not only deeply handsome, it's arguably the best-looking Panamera to-date. Porsche's designers have aced the rear three-quarter angle, with the athletic tail giving the four-door a swagger against which its hunched-hatch sibling can't compete.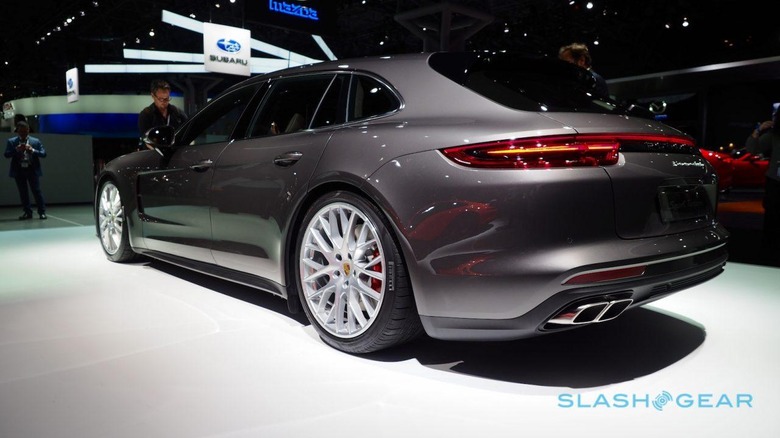 Like the Volvo V90 Cross Country it's not only flattered by brown paint, it frankly demands it. Porsche's second-generation Panamera already tidied up the front end of the car, too, but really it's the back that we're most excited about. And, with a 3.4 second 0-60 mph time from the most potent Panamera Turbo Sport Turismo, that's the angle most people on the road will be seeing.
Lest you think me swayed entirely by looks, it's also Porsche's most practical Panamera, too. It may not have gone full-boxy with its trunk, but the Sport Turismo does have more space in the rear for luggage. A lower loading edge and larger tailgate mean getting things in and out should be easier, too.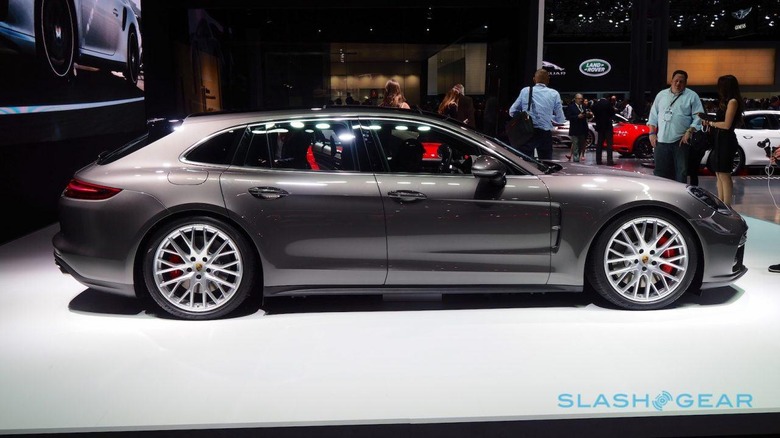 Meanwhile, there's now space for three in the rear, unlike the twin seats of the regular Panamera. Four different versions of the car will be offered, kicking off with the Panamera 4 Sport Turismo with a 3.0-liter turbocharged V6. It'll do 0-60 mph in 5.0 seconds with its 330 HP.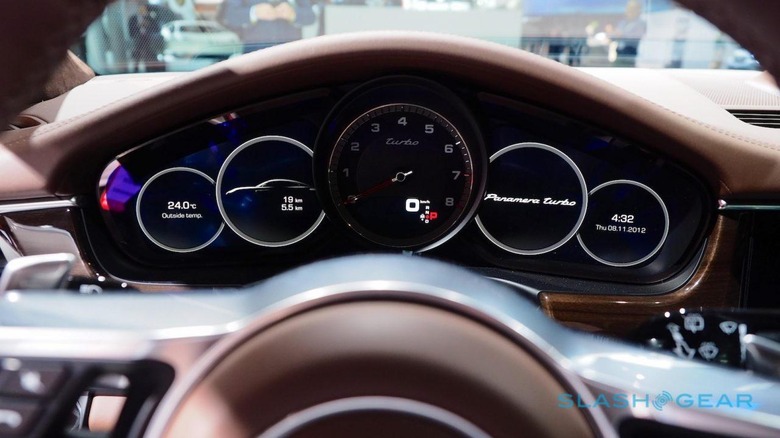 NOW READ: 2017 Porsche Panamera First Drive
Next comes the Panamera 4S Sport Turismo, with a 2.9-liter twin-turbocharged V6 and 440 HP. That cuts the 0-60 time to 4.0 seconds. A Panamera 4 E-Hybrid Sport Turismo packs the same engine, but throws in a 136 HP electric motor, for a 0-60 mph time of 4.4 seconds.
Finally, the Panamera Turbo Sport Turismo has Porsche's beefy 4.0-liter twin-turbo V8. Good for 550 HP, it'll do 0-60 mph in 3.4 seconds, and is priced from $154,000 plus $1,050 destination. If you don't need all that power, the range starts from $96,200 when it goes on sale in the US from the end of the year.