IDC: Worldwide tablet shipments continued to decline in Q2 2016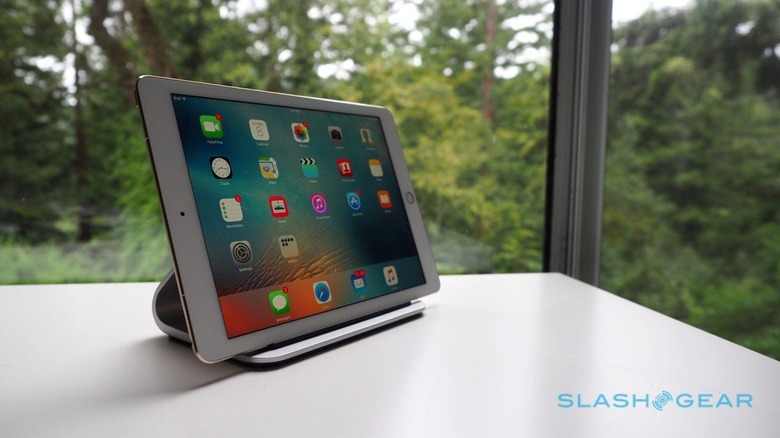 The International Data Corporation (IDC) has released a new report with preliminary data that shows tablet shipments around the world continuing to fall. This continues a trend
we've seen in quite a few previous quarters
, with tablet shipments dropping year-over-year as prospective buyers continue to either opt for detachable form factors over the more traditional slate form or wait on their tablet purchase altogether.
IDC says that tablet shipments were down 12.3% year-over-year, racking up 38.7 million total shipments as compared to Q2 2015's 44.1 million shipments. Though
and
managed to secure the respective number one and two spots in tablet shipments for the quarter, they both suffered declines in total shipments, with Apple's shipments dropping 9.2% over the year-ago quarter and Samsung's taking a 24.5% dive.
,
, and
rounded out the top 5 for the quarter, and they all enjoyed growth in tablet shipments year-over-year. One of the most exciting statistics in IDC's report is seeing Amazon's tablet shipments grow 1208.9% year-over-year, though IDC admits that a fair amount of that growth comes for a fact that it didn't report shipments of Amazon's 6-inch tablets last year. Still, IDC is predicting good things for Amazon in Q3, saying the company will probably experience more growth thanks to the
success of this year's Prime Day
.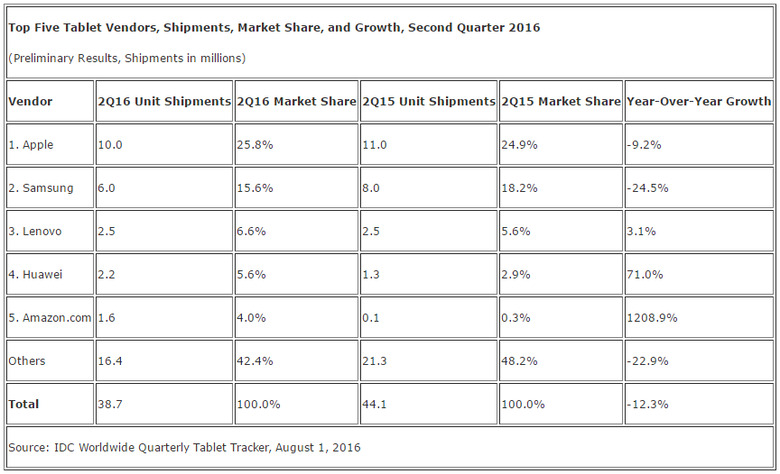 IDC says that Android still represents 65% of the market compared to iOS and its 26% and Windows' 9%. An important thing to note here is that Windows actually seems to be on the rise as former Android-only manufacturers are now turning to Windows for their new detachable models. With that in mind, IDC also pointed out that the slate form factor still represents 75% of the market, so while their share is falling, slates should still represent a significant portion of the market for some time to come.
SOURCE: