Prime Day 2016 becomes Amazon's biggest sales day ever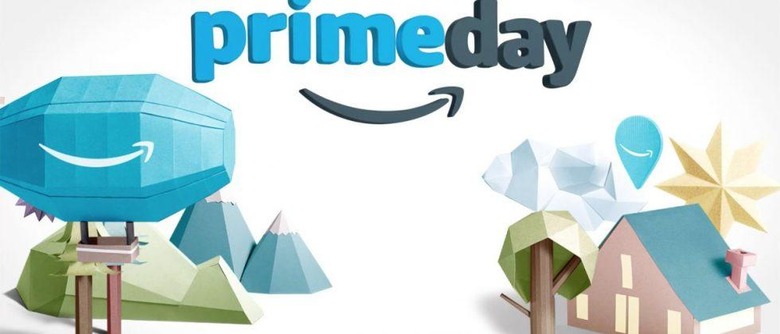 Amazon held its second annual Prime Day event yesterday, and it looks like it was a smashing success for the online retailer. In a statement today, Amazon said that worldwide orders were up 60% over 2015's Prime Day, with orders in the US jumping an impressive 50%. The increase in orders helped turn Prime Day 2016 into the single biggest sales day in Amazon's history.
That's pretty impressive when you think about it, since last year's Prime Day was largely written off as nothing special by consumers. This time around, Amazon had more on offer than just the eclectic range of items that dominated 2015's Prime Day, saying today that it sold more than 90,000 TVs, two million toys, and one million pairs of shoes to consumers around the world.
Prime Day wasn't just good for third-party sellers on Amazon, as the company's products and services had an excellent day as well. Worldwide, Amazon says that its line of Fire TV products enjoyed 2.5 times the sales it had on Prime Day 2015, with the Fire TV Stick being the most popular of the bunch. In the US, the Amazon Echo had its biggest day on record, with a 150% increase in sales over its previous best-selling day. Amazon also said more than one million shoppers used the Amazon app for the first time during Prime Day 2016.
While it sounds like Prime Day was a major success for everyone involved, one key statistic missing from Amazon's announcement was the number of new Prime subscribers ushered in by yesterday's event. After all, it's called Prime Day for a reason, as customers need to be Prime members in order to take advantage of the deals on offer. That might be a number Amazon shares later on down the road, but don't be surprised if Amazon decides to keep its lips sealed on the matter.