Amazon Prime Day 2016 kicks off with deals on TVs to dog food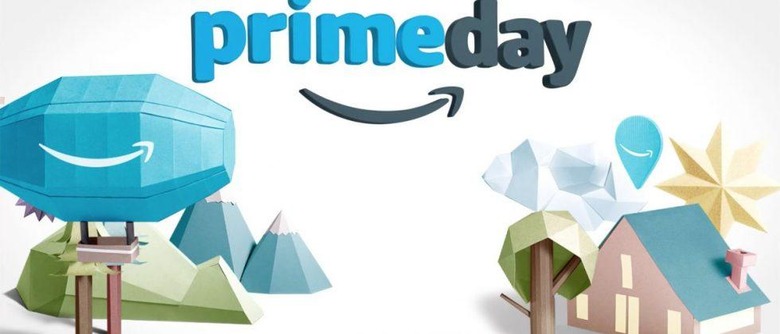 Amazon Prime Day has officially returned, and even though the range of items getting a discount seems to be just as eclectic as last year, there are some big ticket items for Prime users to consider. The annual sale is exclusive to Amazon Prime members and will last today only, with Amazon attempting to challenge Black Friday for sale supremacy.
Last year's Prime Day left Amazon shoppers feeling a little cool after it became apparent that a lot of the items on sale were more niche items rather than the doorbuster sales you usually see on Black Friday. Make no mistake: the same is true this time around, with a lot of the discounts coming to things like reading lamps and supplements. In addition to those, though, there are spotlight deals that features items like a Samsung 4K TV and Microsoft's Xbox One. These spotlight deals seem to be lasting the entire day too – another improvement from last year, which had some of the most desirable items gone in an instant thanks to flash sales and limited stock.
Amazon is also devoting some of its Prime Day advertising to sales on its own products, including the company's line of Kindle e-readers and tablets and Alexa-enabled devices like the Amazon Echo or Tap. Unlike spotlight deals, however, these appear to be limited in quantity, with a progress bar for each item showing potential buyers how much of the stock has already been claimed.
All in all, it seems like this year's Prime Day is an improvement over last year's offering, but with nearly 10,000 items on sale, it's impossible to gauge the caliber of the items on offer by looking at just a few dozen pages of deals. We'd say most Prime shoppers are better off just searching for an item they're interested in buying to see if it's on sale rather than attempting to browse the site's nearly 400 pages of discounts. Do you have your eye on anything during Prime Day 2016?