Amazon Prime Day delivers the worst of Black Friday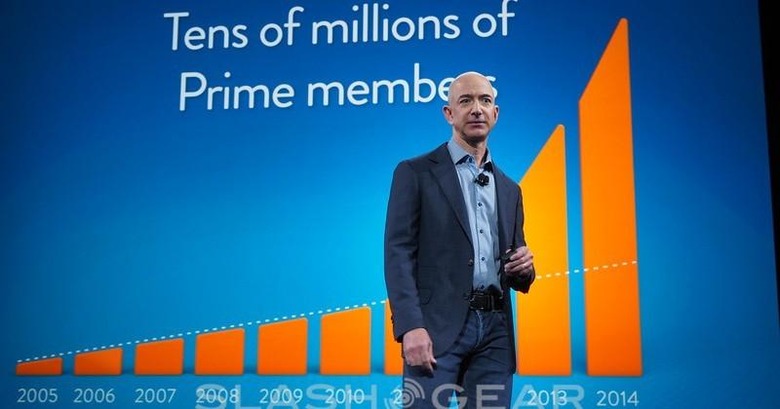 Perhaps we should've expected Amazon Prime Day to be a monstrous disappointment. When you model your huge, one-day-only sale on Black Friday, after all, you're probably going to experience the same instantly-evaporating deals and masses of unlovable clearance items. Sure enough, though there have been some impressive bargains to be had, there are more people vocally annoyed than crowing about their purchases.
It's not that there haven't been any good products. Amazon was briefly offering a 50-inch Samsung 4K TV for a mere $999.99, or its own Fire TV Stick for twenty-four bucks. Google's Nexus 6 appeared as a $399 lightning deal, too, while Amazon's Echo dipped to $129.99.
Unfortunately, if you didn't have the lightning reactions of a shopping-frenzied cat, you probably missed out. The Nexus 6 went in seconds, and anybody who wasn't glued to their screen pretty much the instant the Echo appeared was told the waitlist was full once m,ore.
It didn't pay to be slow even if you got something into your shopping cart, either, with reports on Twitter of people who waited beyond the fifteen minutes most lightning deals were only valid for finding they then couldn't check out.
What Amazon has been able to deliver, and in spades, is the sort of clearance weirdness that has always hung around once the Black Friday gems have been picked through. Tupperware sets, socks, and random multivitamins; surgical supports, shoe in-soles, and dozens upon dozens of cellphone cases.
Certainly, if you happened to be in the market for an iPod arm-case or a set of microfiber towels, you might save a couple of dollars today, but just about all of the products people would actually want have been selling out faster than most shoppers could see them.
Who's the winner? Amazon, of course: clearing out its virtual shelves, getting plenty of press – yes, I'm aware of the irony – and celebrating its 20th birthday with a probable bump not only in sales but sign-ups to Prime itself, membership for which is required to take advantage of Prime Day. Certainly, many will remember to cancel their trial before the 30-days is up, but many won't.
That's probably better than a big cake with candles for Jeff Bezos.
Did you get a Prime Day deal? Let me know what you snagged in the comments