I Love The MacBook But It's Getting Lost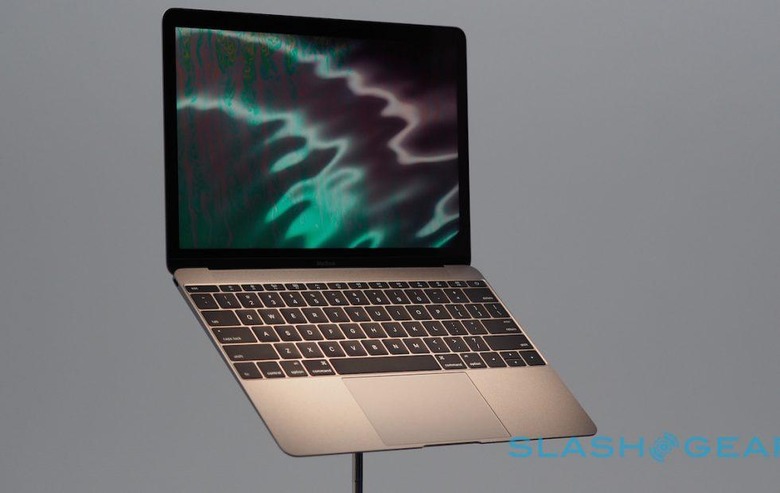 Creatives have a shiny new iPad Pro, while MacBook Air die-hards have an all-new Retina model, but where does that leave the 12-inch MacBook? Apple's thinnest, lightest laptop has been controversial from day one, its single USB-C port and low-profile keyboard forcing some not-insignificant compromises in return for its extreme portability.
The MacBook Retina gave us our first taste of Apple's "butterfly" key mechanism, and after the heights of the hyperbole during the keynote it's little surprise that the backlash proved so vigorous. Super-short key travel led some to compare typing on the 12-inch MacBook to trying to type on a table. That, though, wasn't the end of the criticisms.
Apple wanted a fanless notebook, and so the MacBook Retina had to use a low-power processor to keep heat down. Its skinny design meant only a single port for data, external display, and power could be accommodated: just one USB-C, along with a 3.5mm headphone jack. And all that cutting-edge design came with a premium price tag, starting out at $1,299.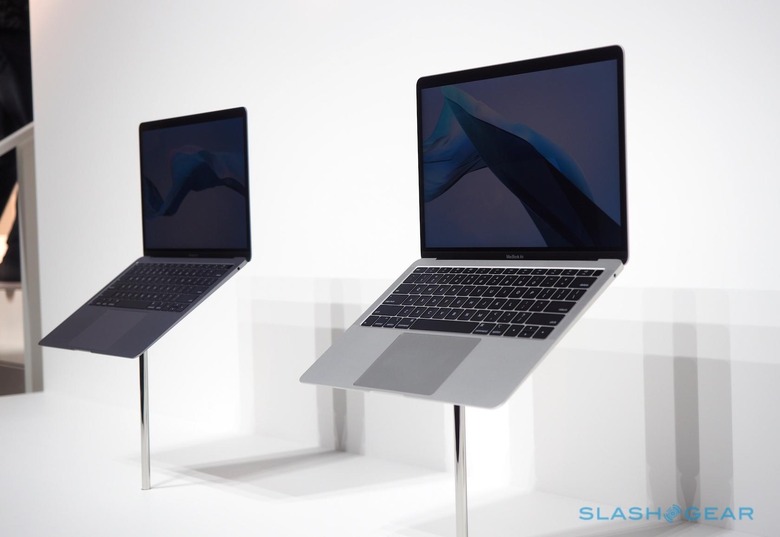 It was misunderstood from the outset, and things haven't got much clearer today. More than three years since Apple first showed us the ultraportable, it still struggles to entirely justify its existence. With the arrival of the new MacBook Air this week, and indeed the new iPad Pro 12.9-inch and iPad 11-inch, that argument is only getting harder.
I say that as a fan of the MacBook 12-inch. I actually like the butterfly keyboard; the CPU may be relatively low-powered, in the grand scheme of what you can find inside a notebook these days, but it was enough for me to do even some basic video editing while on the move. It's a fantastic travel computer, its roughly 2 pound weight hardly noticeable in your backpack.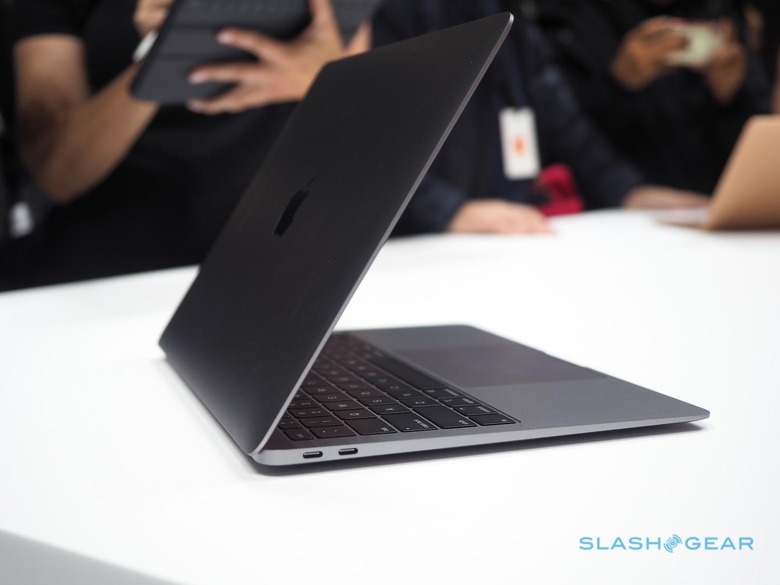 A not insignificant part of its allure, though, was always how much better it looked compared to the aging MacBook Air. Apple's best-selling notebook may have started at $999, but its thick screen bezels, sub-Retina resolution, and old-fashioned keyboard singled it out as yesterday's news in Cupertino.
With the arrival of the 13-inch MacBook Pro, the MacBook 12-inch looked a little shakier. Matching starting prices only magnified the ultraportable's port and power shortcomings. Still, you could point to the significant weight difference – a full pound between the two, in fact – to give the MacBook its due.
This week, though, it finds itself caught within a pincer movement of new MacBook Air and new iPad Pro. On the one hand, the revamped Air falls between MacBook and MacBook Pro in weight and size. It offers what's certain to be more noticeable power, not to mention more ports, adn the benefits of Touch ID. Most cuttingly, it starts at $100 less.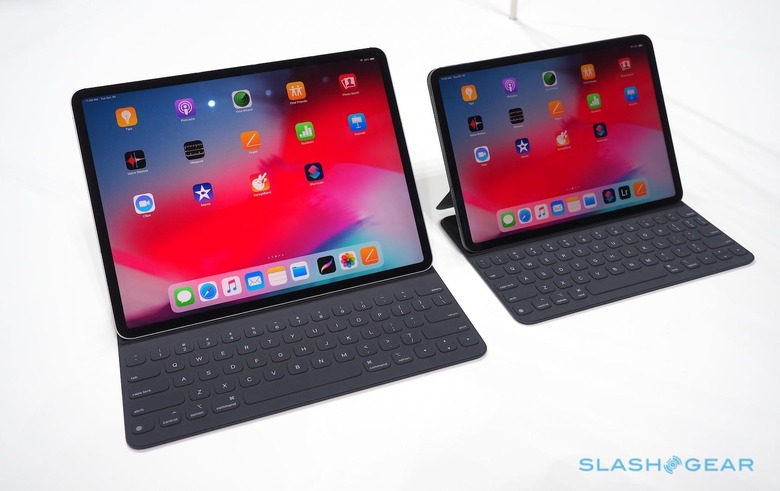 On the other side, the new iPad Pro is looking to make a clean sweep among road-warriors. The 12.9-inch is more portable than ever; its Apple-made A12 Bionic heart likely far faster at creative apps for photo and video editing than the MacBook 12-inch's Intel CPU ever could be. You get touch, too, and the option of integrated cellular, and the second-generation Apple Pencil, plus the riches of the App Store to distract you from work.
The new iPad Pro isn't cheap, especially when you add the new Apple Pencil and new Smart Keyboard Folio. Still, Apple is arguably doing a better job at pitching its position in the overall lineup than it has ever done for the MacBook Retina.
Ask Apple, and the reason for its most extreme ultraportable's continued existence is straightforward: some people want the very lightest macOS laptop, and so this is the machine for them. All well and good, but it's not hard to see the window of redemption for the 12-inch MacBook as closing.
Faster and yet more frugal processors could help it, but Intel's ongoing struggles getting 10nm chips up to scratch aren't helping that process. At the same time, all signs point to Apple pushing ahead with its own, ARM-based notebook plans. That could squeeze Intel's silicon out altogether, and though it wouldn't be a clean sweep across the Mac range from day one, a fanless, mobility-focused laptop would seem like an obvious place to start.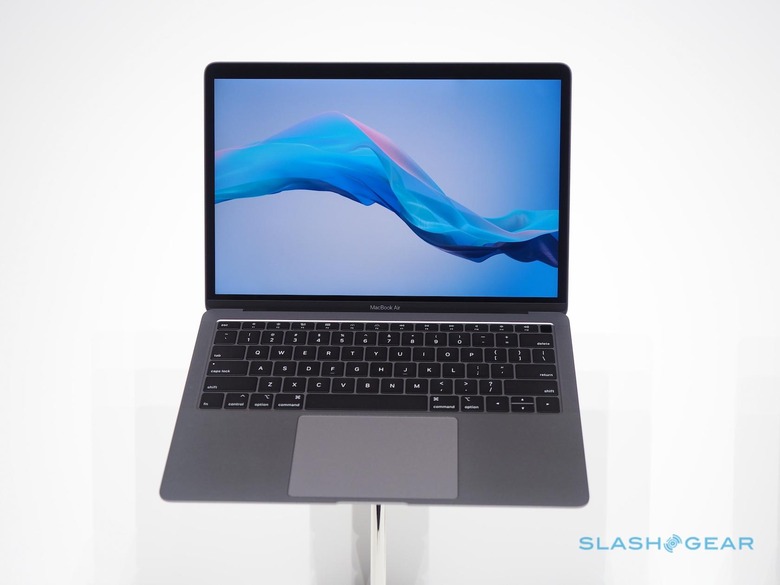 That may give the 12-inch MacBook a renewed lease on life, but it would be a far cry from the machine we have today. Even if those ARM-based chip plans are true, it's unlikely to be 2020 or thereabouts before Apple pulls the trigger. That's a long time for the current MacBook to continue justifying its existence, never mind a hope of pulling in increasing sales.
The writing is on the wall, as much as it pains me to admit it. If you're committed to macOS today and need a notebook, the new MacBook Air does a solid job of overshadowing the 12-inch MacBook. If portability is your lodestar, meanwhile, the new iPad Pro might well be the best way forward. Squeezed in the middle is the notebook Apple once promised us was the future, but which is now looking more like a disappointingly lost cause.