MacBook Air 2018 hands-on: Apple knows what you'll pay for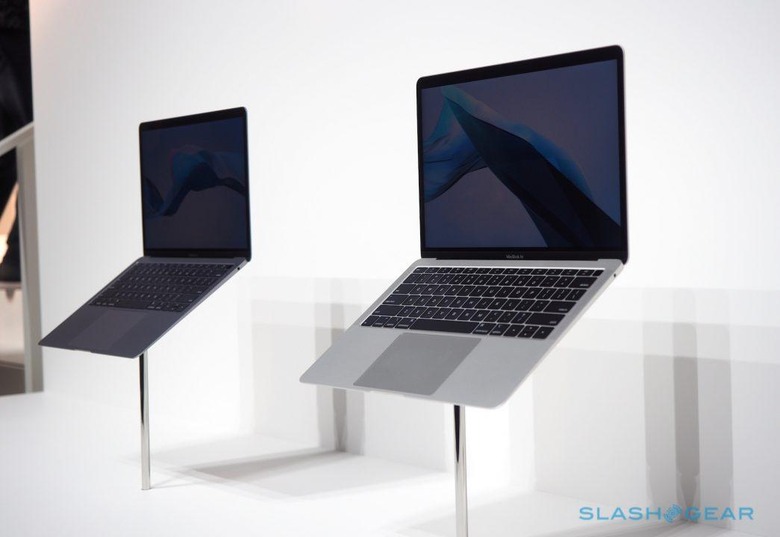 What explains the perennial popularity of the MacBook Air? That might seem like a pointless question, given the 2018 MacBook Air has just been revealed to us, but if Apple's newest ultraportable is to be a success then it can't just count on branding to buoy sales.
Portability, certainly, hasn't been compromised upon. Indeed the new MacBook Air takes the slender dimensions of its predecessor and narrows them even further. Just 0.16-inches at its thinnest, and 0.61-inches at its thickest, and a mere 2.75 pounds, we're talking one serious diet.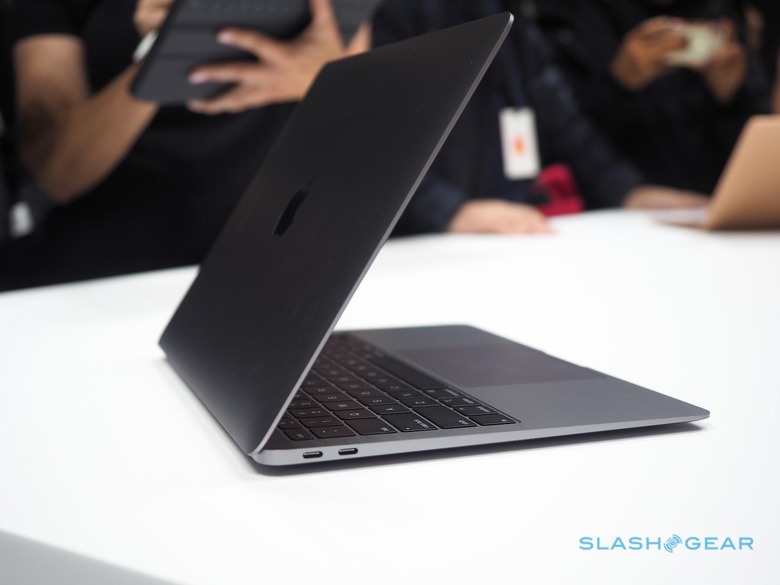 The MacBook 12-inch gave us extreme weight loss, though, but struggled to gain traction nonetheless. That, perhaps, was down to the compromises Apple made to deliver such a thin, light, and fanless notebook. In that sense, the new MacBook Air skirts such perils.
There's a 13.3-inch display, now with a Retina panel, addressing probably the most frequent complaint about the Air. Its 2560 x 1600 resolution looks just as crisp, color-rich, and generally pleasant as you'd expect. Apple's expertise in screen technology continues to impress, and putting this new MacBook Air alongside your existing model could be enough on its own to get you to open your wallet.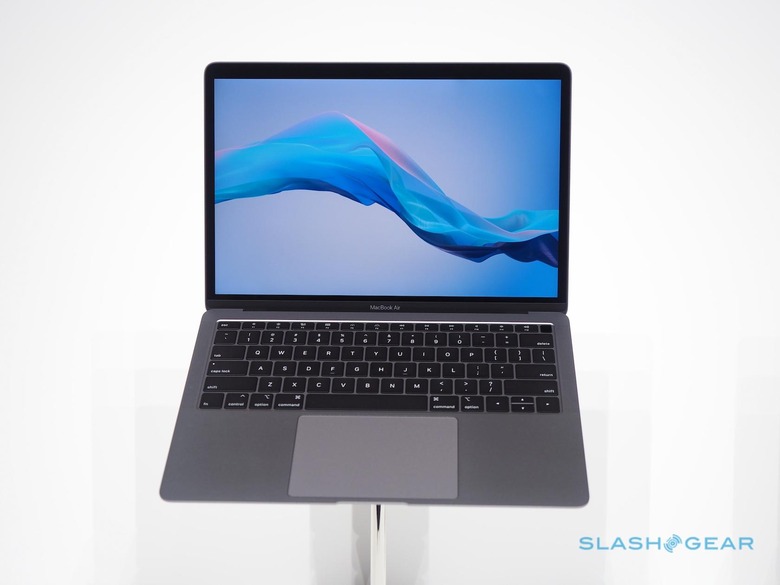 What might be giving you pause still is the keyboard. I doubt anybody will complain about the significantly larger Force Touch trackpad, which feels like it's physically moving while in fact doing nothing of the sort. The butterfly mechanism, however, isn't so broadly acclaimed.
Apple points out this is the third-generation version of the switches, four times more stable than the wobbly keycaps on the old MacBook Air, and now featuring an LED per key for consistent brightness. True enough, but the Mac 'board remains a love it or hate it affair. I'm a fan of it on the 2018 MacBook Pro refresh, which also got the third-gen switches, but I know plenty of people are not.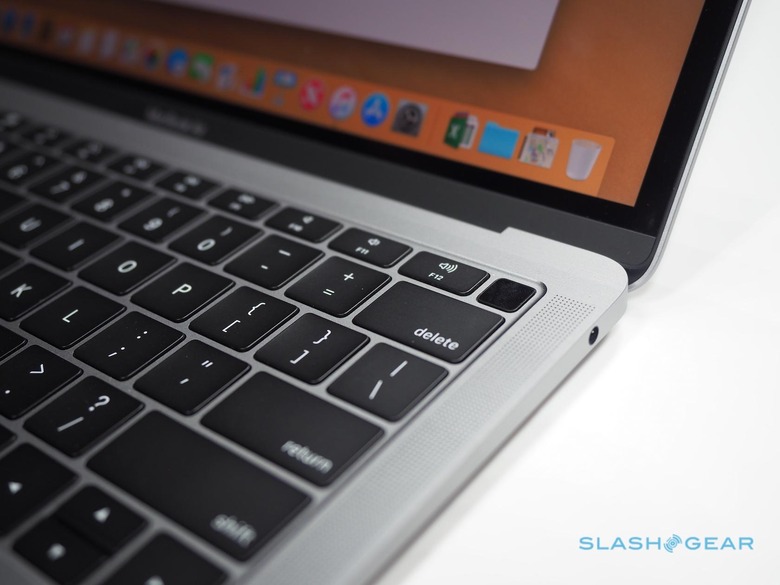 For me, it'd be worth it for the convenience of Touch ID, which now sits in the upper right corner. You can tap that to unlock macOS, to authenticate Apple Pay payments, and more. It's one of those things that, once you've lived with it, you really don't want to give up.
So far, so good, and the performance shouldn't disappoint either. Intel's 1.6 GHz dual-core Core i5 and up to 1.5 TB of SSD storage makes this the fastest, most capacious MacBook Air to-date, and 8 GB or 16 GB of memory is healthy. Apple's 12 hours of wireless web browsing (or 13 hours of iTunes movie playback) is on a par with before, too, though it still insists on only including a 30W power adapter.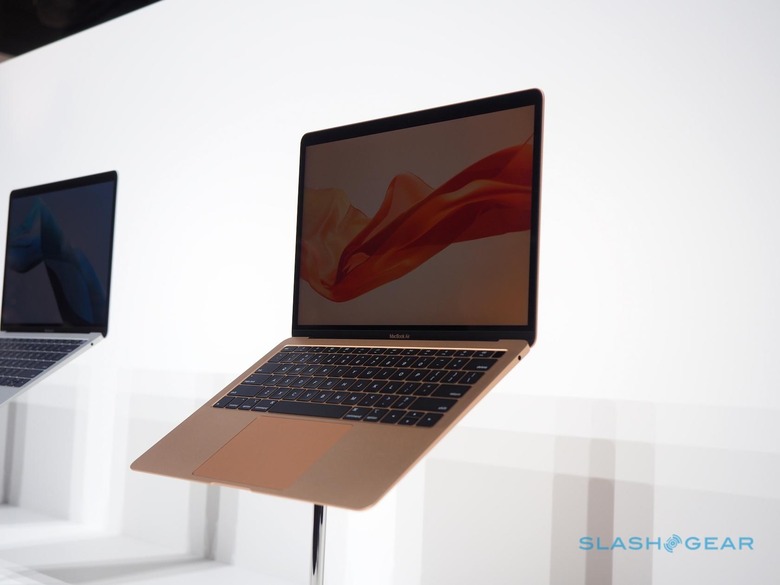 That hooks up via USB-C, and indeed ports are going to be a point of contention too. No USB Type-A, though Apple does at least let you keep the 3.5mm headphone jack. Instead you get a pair of Thunderbolt 3 ports, which can support eGPUs, storage, up to a 5K display (or two 4K screens), or other hardware. Welcome to the dongle life, MacBook Air owners, because if you want legacy ports you'll need adapters. Most frustrating is probably going to be the fact that there's no SD card reader.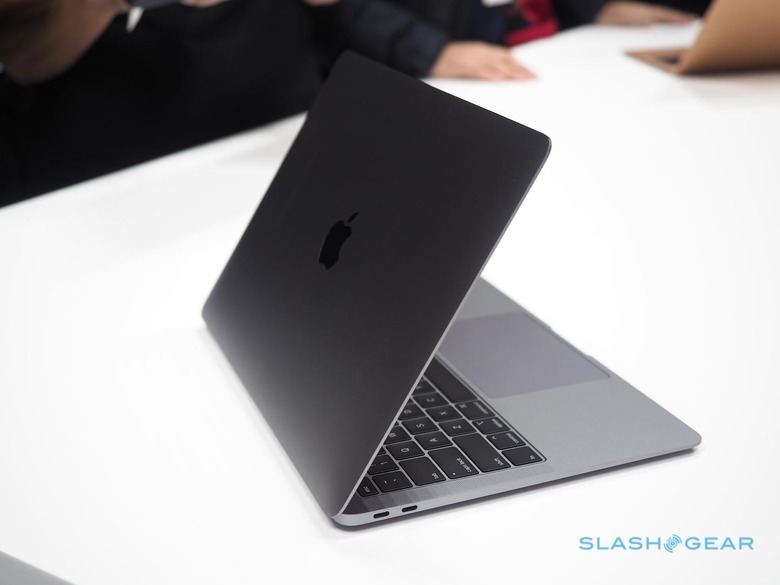 On balance, this is the MacBook Air made for the MacBook Pro generation. If, however, the previous MacBook Air's appeal was grounded in that balance of portability, functionality, and most importantly price, then what will be the reaction to the new tag? With a starting price of $1,199, the point of entry to this Retina Air is now $200 more than it was before.
Admittedly the old MacBook Air is seemingly sticking around, at $999, but it's hard to see it lasting too long. Apple's transition to USB-C and this new design language is relentless, after all. Like we saw with iPhone and the price tag creeping up to the $1k point, if you want Apple's latest then you need to open your wallet wider. The new MacBook Air is portable, pretty, and newly powerful, all things you have to pay for.