Hyundai 45 EV concept teases something special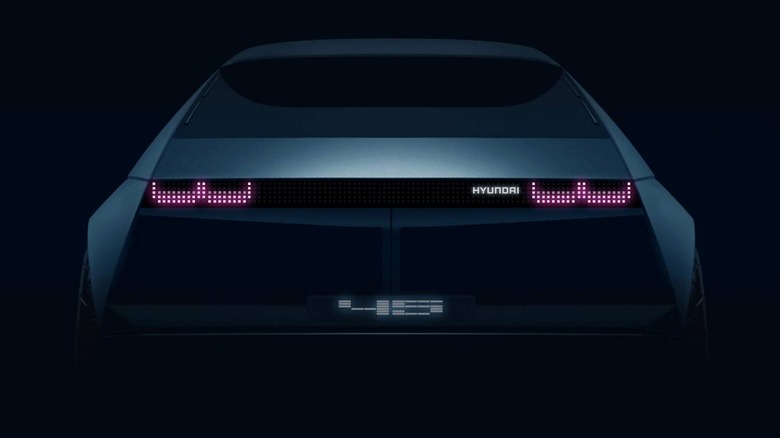 Hyundai is readying a new all-electric concept car, and if the teaser is anything to go by, we're in for something unusual. The automaker has promised to fully reveal the Hyundai 45 Concept at the Frankfurt Motor Show in late September, blending cutting-edge drivetrain tech with a conspicuous nod to the past.
To be specific, it's all about Hyundai's first car. That was the Hyundai Pony, launched back in the mid-1970s. It didn't reach the US officially – indeed, it wasn't until the successor, the Hyundai Excel, that the automaker sold a car in the US – but it did kick-start the South Korean firm's global ambitions.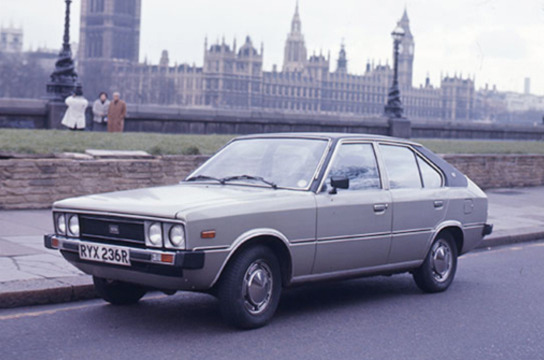 Although it looks a little dated now, the
was actually quite a coup for Hyundai. Penned by Giorgetto Giugiaro at Italdesign, who counts the original Maserati Ghibli, the DeLorean, and original VW Golf Mk1 among his portfolio, the Pony pulled together an international team of engineers Hyundai poached from some of the big players at the time. Arguably most distinctive is its rear.
It's that which the Hyundai 45 concept is calling to mind today. The lines may be smoother, and the taillamp clusters LEDs, but the general proportions of the electric car's rump come surprisingly close to those of the Pony.
Hyundai says that it's a preview of the brand's future design direction, not to mention the latest iteration of its "Sensuous Sportiness" style language. "'Sensuous' stands for enhanced emotional values that customers can experience through design," the company claims, "and 'Sportiness' is determined to implement those values through innovative mobility solutions."
Styling won't be the only thing we're looking at closely, mind. Earlier this year, Hyundai announced it had
inked a deal with performance electric car specialist Rimac
, the company notorious for working with Aston Martin, Koenigsegg, and other supercar makers on their potent EVs. While several models will result from the deal, one of the first will be an electric version of Hyundai's N brand midsized sports car.
Hyundai – and its Genesis luxury sub-brand – hasn't been shy when it comes to good-looking EV concepts of late. Back in 2018, the
showed one interpretation of electric luxury, a vast and curvaceous sedan with opposing-hinged doors and interior components that looked more like zeppelin structures. At the complete opposite end of the size scale, the
previewed a cutely appealing electric mini-coupe, exploring how electrification could dramatically change the interior space of smaller vehicles.
What the Hyundai 45 will contribute remains to be seen, though we'd not be surprised to see a sedan with slightly more production-ready detailing than some of the automaker's other recent concept cars. We'll be in Frankfurt to bring back all the auto show news when it kicks off on September 10, 2019.