Hulu Live TV hits Amazon Fire TV with new UI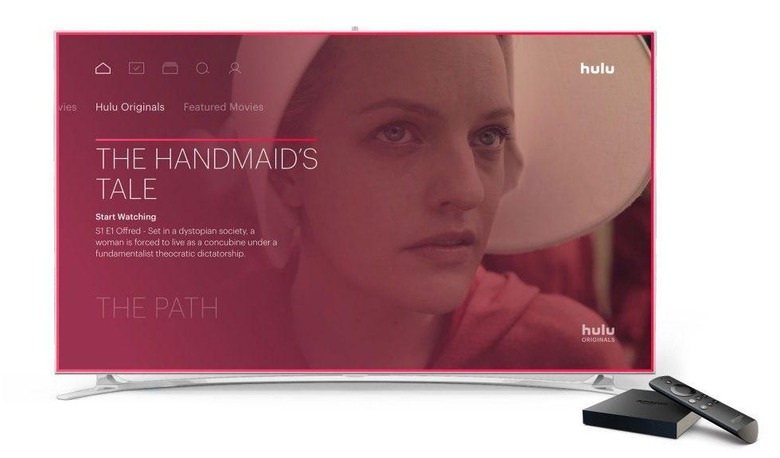 Hulu's Live TV service is being added to the Amazon Fire TV and Fire TV Stick, spreading availability of the company's latest beta, and its new interface. The update, which is rolling out today, will include more personalization and, the company claims, better content recommendations. Amazon's set-top boxes join gadgets from Apple, Microsoft, and others in having support for the new Hulu.
The new Hulu experience first surfaced in May. Back then, it was available on five different platforms: Apple TV, Xbox One, iOS and Android smartphones and tablets, and Google's Chromecast. "Focusing on a handful of devices allowed us to learn a lot from our viewers on those devices," Hulu's Richard Irving, head of product says, "and make many improvements over the past few weeks."
Now it's time for it to spread. The new version will offer the ability to customize the Hulu interface, based on a personal profile, where viewers can highlight their favorite shows and movies, and designate their preferred networks. "The more a viewer watches," Irving says, "the more tailored the service gets."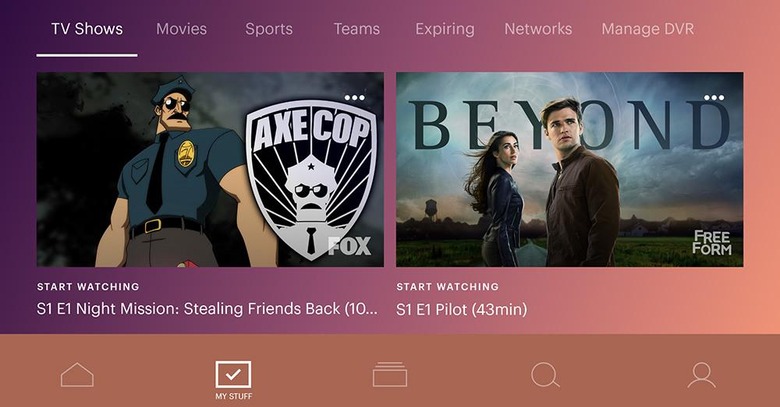 On top of that, there's also Fire TV and Fire TV Stick support for the Hulu with Live TV subscription service. Still officially in beta, for $39.99 per month it offers live and on-demand content from 50+ channels, in addition to Hulu's regular premium streaming library. Admittedly there are still adverts – Irving says "limited commercials" but all the same, don't expect to escape them completely – but you also get 50 hours of Cloud DVR storage too.
Up to six individual Hulu with Live TV profiles can be supported on a single subscription, and it'll allow two simultaneous streams per account. Upgrade options include 200 hours of Cloud DVR capacity and unlimited in-hour concurrent screens. You'll also be able to add HBO, Cinemax, and SHOWTIME subscriptions if you want content from those providers.
As we found when we reviewed the Hulu with Live TV beta shortly after its launch, the service definitely shows promise. It has one of the strongest channel line-ups of the services of its ilk, certainly, though navigating through available content did take some getting used to since Hulu doesn't use a traditional grid layout.
If you've got an Amazon Fire TV or Fire TV Stick, and you're a current Hulu user, your app will automatically upgrade. Alternatively, Hulu is still offering a one-week trial of the Live TV beta if you've not already checked it out. As for other set-top boxes and platforms, Hulu says there are more with support for the new Hulu experience and other services in the pipeline.