Huge new iPad launch sets pre-order record tips analyst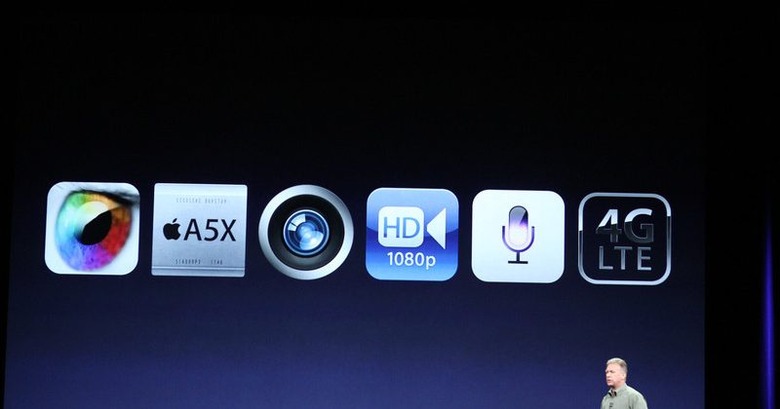 Everything is falling into place for the new iPad launch. If you didn't manage to get your pre-order in via Apple's website, you might be able to pick up the tablet from Apple stores starting from 8am on Friday, assuming you can brave the queues. And if you did pre-order or are planning to pick one up, you're contributing to the predicted 65 million units being sold in 2012. That's a lot of iPads.
Analyst Michael Walkley has altered his predictions in terms of the price of Apple's stock, and how many tablets they're due to sell in 2012. First, he believes that Apple's stock will hit $700 before the year is out. Second, he's checked with Apple's distribution channels and believes the new iPad has already shattered pre-order records.
Part of that success is due to launching in ten countries simultaneously this Friday: that's the biggest for an iOS device launch, according to CEO Tim Cook. Already pre-orders in the UK, US, and various other countries have pushed new orders back, with the earliest shipping date pegged for "2-3 weeks".
The new iPad features a Retina Display with a resolution of 2048x1536, a dual-core 1Ghz processor and quad-core graphics, 1GB of RAM, and 16 through 64GB of storage. A five megapixel camera can be found on the back which is capable of 1080p video recording. LTE models are also available for both AT&T and Verizon.
Be sure to check out our new iPad hands-on, as well as our giveaway!
[via Apple Insider]