Huawei Watch GT 2: Apple Watch Rival With 2-Week Battery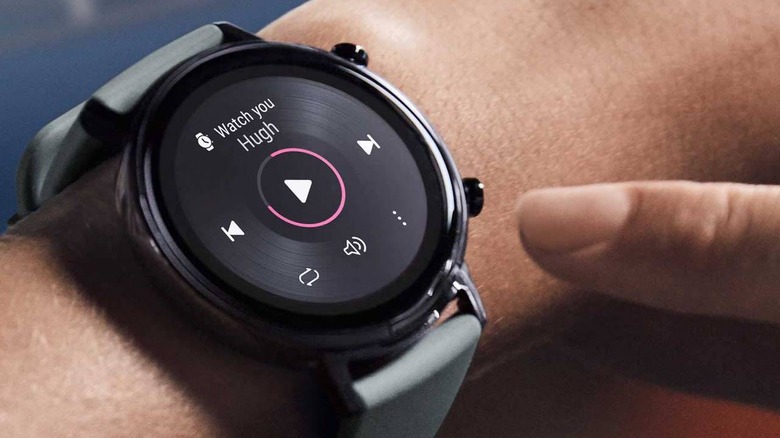 The next-generation Huawei Watch GT 2 was revealed today with two different sizes and potentials for days-long battery life. There's the Huawei Watch GT 2 42mm series that "can operate continuously for up to one week," then there's the Huawei Watch GT 2 46mm that can operate "continuously for up to two weeks." Huawei suggests these battery life numbers come from a "perfect combination of high performance and efficient power consumption."
Continuous operation quoted by Huawei doesn't necessarily you're going to be running with full functionality. You'll find, for example, that "GPS tracked sports mode" can be a rather extreme drain. The 46mm GT 2 came in at 30 hours with GPS tracked sports mode, and the 42mm series was quoted at 15 hours.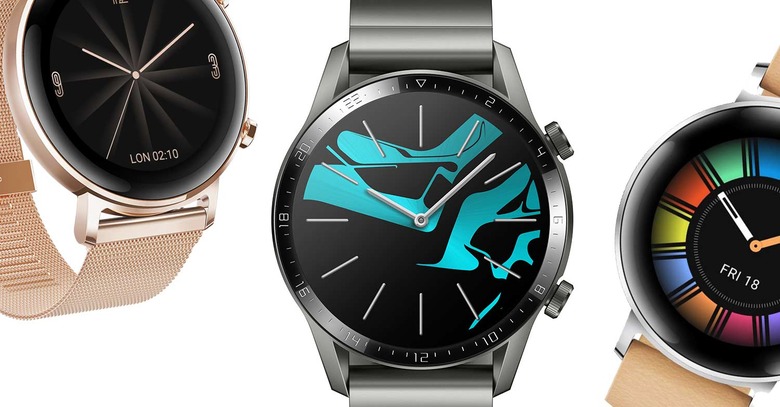 The Huawei Watch GT 2 46mm has a 1.39-inch AMOLED HD touchscreen display with 454 x 454 pixels across its face. This watch has a 22mm strap.
The smaller of the two watches has a 1.2-inch AMOLED display with 390 x 390 pixels across its face. This smaller watch has a 20mm strap, and both watches work with optical heart rate sensors and a Huawei Kirin A1 processor under their hood.
These watches are able to connect to a phone – Huawei mentions a "Huawei mobile phone Bluetooth" specifically – for Bluetooth-connected phone calls up to 150 meters away from a connected phone. Both watches have the ability to connect wirelessly using Bluetooth 5.1.
Note that the Huawei Watch GT 2 works with its own operating system – Lite OS – made by Huawei. This is something like what's done by Apple with the Apple Watch and Samsung with their hero line of smartwatches. Huawei probably would have done this regardless of what they were doing with their smartphones at the time – but still – note here that the phones released at the same event as this watch were released without Android, too.
Above you'll see the Huawei event that took place on September 18/19 (depending on your region) – just ending as this article is scheduled to go live. For more information about this watch series, have a peek at our Huawei Watch GT Review from earlier this year – already then, it was "Life after Android."
NOTE: The Huawei Watch GT 2 has not yet had prices or release dates made public.
UPDATE: Some prices have been shared for Europe, and from there we can pretty much glean what we'll be paying here in the USA. It'll be €250 for the most extravagant version of the watch, while the smaller will cost around €230. Release dates in Europe for these watches are October 7 for the first wave.
IF these watches are launched in the USA, they'll likely start at a price of around $200 USD. But with how Huawei's being handled at the moment with the US government, who can tell? It's all re-releases and sidesteps for now.