Huawei P9 debuts with dual Leica-certified cameras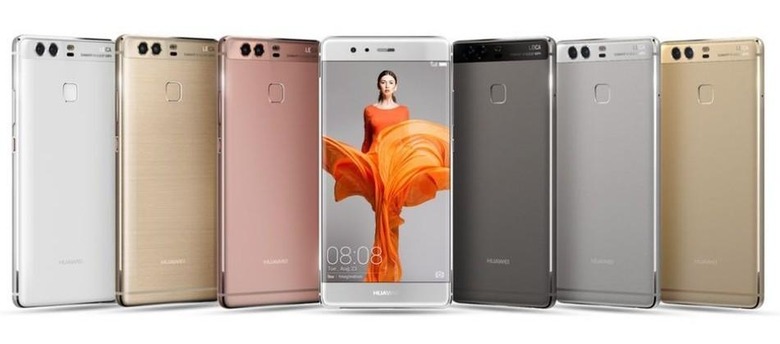 Huawei has announced its new pair of flagship smartphones, the P9 and P9 Plus, in London today, and just as was predicted a few weeks ago, they feature cameras developed in collaboration with Leica. Both devices feature a dual camera setup, taking the unique approach of using one for color photos and the second for monochrome. However, while the Leica branding is featured on the phones, that doesn't mean the cameras were manufactured by the renowned German company — instead they "co-engineered" the lenses.
Both cameras on each model of the P9 feature 12-megapixels. By separating color and monochrome into two modules, Huawei says the two sensors can work together to capture better photos than a single camera. Contrast is improved by 50%, while the phone can capture three-times the light information, all of this adds up to photos with vivid colors and details, even when taken in low-light conditions.
While the cameras and Leica collaboration are the big highlights, the P9 still features plenty of specs that put it in line with recent Android flagships. The regular P9 has a 5.2-inch full HD display, Huawei's Kirin 955 octa-core processor, 3GB of RAM, and 32GB of internal storage. Theres also microSD card support, and the whole device is powered by a 3000mAh battery. Chinese buyers will have additional options for dual-SIM and up to 128GB of storage.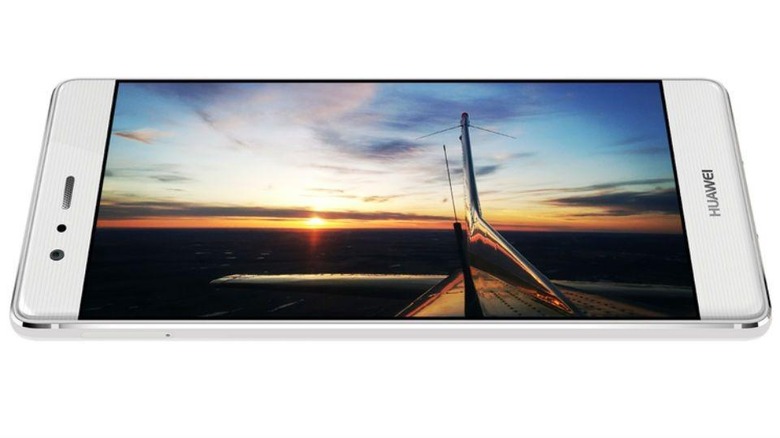 The P9 Plus, on the other hand, has a 5.5-inch full HD display, 4GB of RAM, a choice of 64GB or 128GB for storage, microSD support, and a larger 3,400mAh battery.
Both phones come in a thin, minimal chassis made of aluminum, and make use of a USB-C port for charging. A fingerprint scanner can be found on the back, while the front-facing camera on the P9 and P9 Plus is 8-megapixels. The devices will ship running Android 6.0 Marshmallow, customized with Huawei's EMUI 4.1.
Huawei says the P9 will be available in both Europe and Asia before the end of April, while the P9 Plus will debut in both regions in May. Interestingly, while Huawei has previously stated that it plans to bring one of its flagship phones to the US this year, it won't state whether or not it will be the P9.
SOURCE Huawei