Huawei P20 Pro Review: The best sort of excess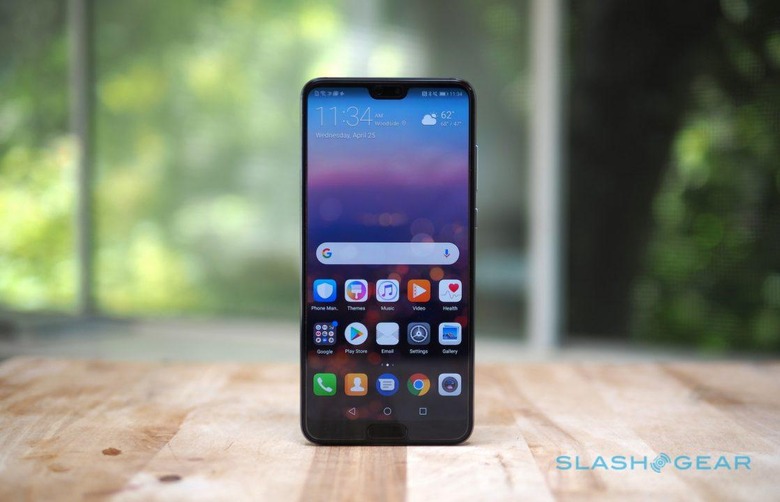 EDITORS' RATING: 8/10
What with all the attention the Huawei P20 Pro has captured lately, you'd think the company would be having a good year. Then again, high-profile criticism by the US government hasn't exactly done wonders for the Chinese phone-maker's sales, nor its scuppered carrier deals. If there's one thing the P20 Pro demonstrates, however, it's that while Huawei may lack trust from some quarters, it certainly isn't short on imagination.
Display
Look, the P20 Pro has a notch, let's just get that out of the way upfront. Like the iPhone X, the new LG G7 ThinQ, and several other smartphones, the allure of skinny bezels has forced Huawei to put all those other things you expect on the front of a device – like the camera, earpiece, and cornucopia of sensors – into a chunk cut out of the screen. What it also offers is a way to hide that, if you're especially offended.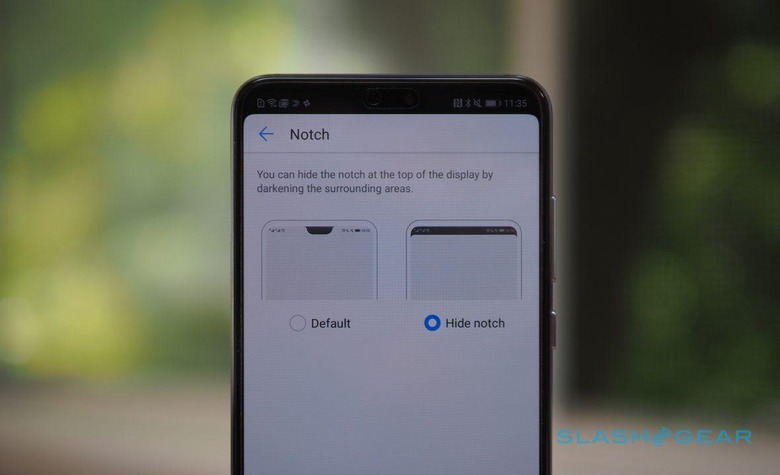 The 6.1-inch OLED panel runs at 2240 x 1080 resolution and wraps around the notch by default. Dip into the settings, though, and you can turn on a second setting which hides the notch, making the sides black so that it blends in more. It's a nice compromise if you're really bothered by it, though I did find that some full-screen apps would then ignore the fact that the notch isn't part of the display and thus on-screen buttons would be partially hidden.
Personally, I find the notch fades from my attention after a short period, and so I just enjoyed the P20 Pro's vivid colors and broad viewing angles. A little more brightness for outdoor use wouldn't go amiss, but it's no deal-breaker. Underneath it is the home button which doubles as a very speedy fingerprint sensor.
Hardware and Design
In design terms, the P20 Pro is fairly unobtrusive. The front is dominated by the display; the back is flat aside from the slight protrusion of the cameras. It feels sturdy, but it takes the more unusual finishes Huawei is offering to make it actually stand out.
Most dramatic of those is Twilight and, just like the name suggests spangly vampires, so the P20 Pro goes kitsch with its blue-to-purple metallic gradient. The Midnight Blue version is a little more subtle, though still handsome, and there are Pink Gold and Black models too. Figure on plenty of fingerprints and picking up a few hairline scratches if you want to keep those colors case-free.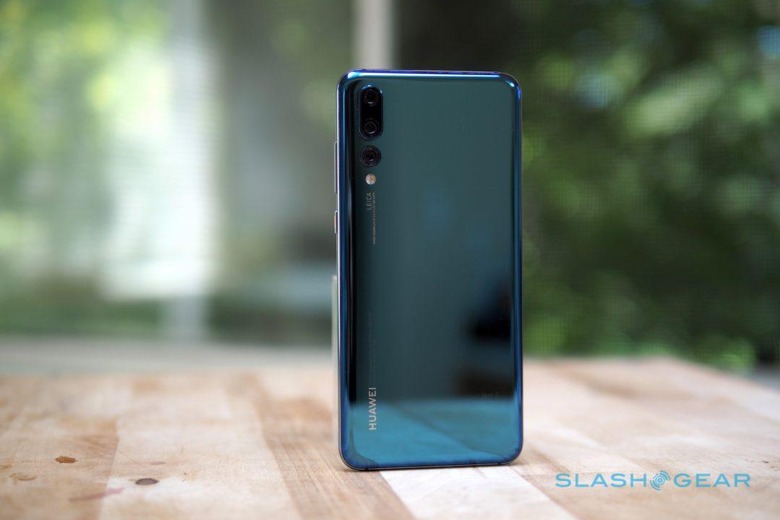 Rather than following the Snapdragon 845 crowd, Huawei has stuck with its own silicon. That means the Kirin 970 we saw last in the Mate 10 Pro, paired again with 6 GB of RAM. The phone-maker remains excited about its Neural Processing Unit (NPU), though it still doesn't make much of a visible appearance beyond the AI camera feature.
Otherwise there are a handful of compromises. There's IP67 water and dust resistance, when rival phones are offering IP68. You get USB-C for charging and sync, but no headphone jack. 128 GB of storage is healthy, but there's no microSD slot to add to it.
Software
The P20 Pro runs Android 8.1 Oreo out of the box, atop which Huawei insists on installing its EMUI interface. Now up to version 8.1, the skin is certainly less intrusive and overwrought than earlier versions, but I still can't help but wish Huawei had just avoided it altogether.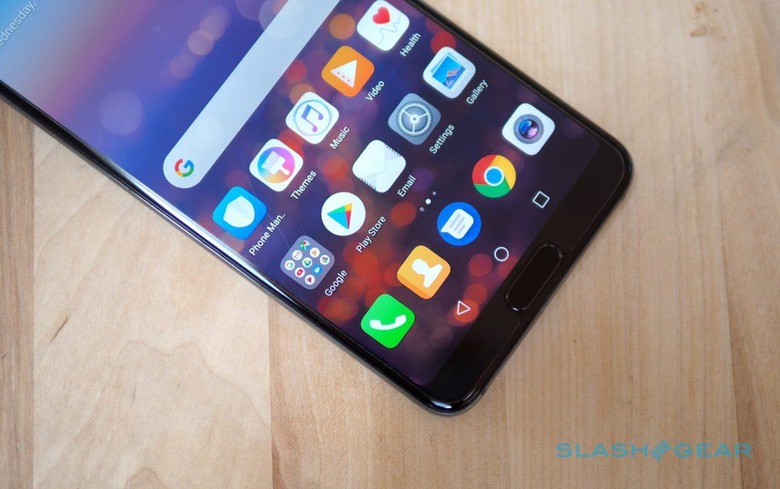 Some of that is down to a feeling of change for the sheer sake of change. Android's stock iconography and menu graphics are perfectly fine: they don't need Huawei's attempts to make them vaguely iOS-esque. Yet many of the earlier missteps that gave EMUI such a poor reputation have been quietly retired as it has matured, and it's no longer as aggressive – and annoying – at managing apps in the background.
Indeed, the P20 Pro runs at a decent lick. I suspect, side-by-side with a Snapdragon 845 phone, that would have the edge in particularly system-intensive games, but for the most part I had no issues with lag.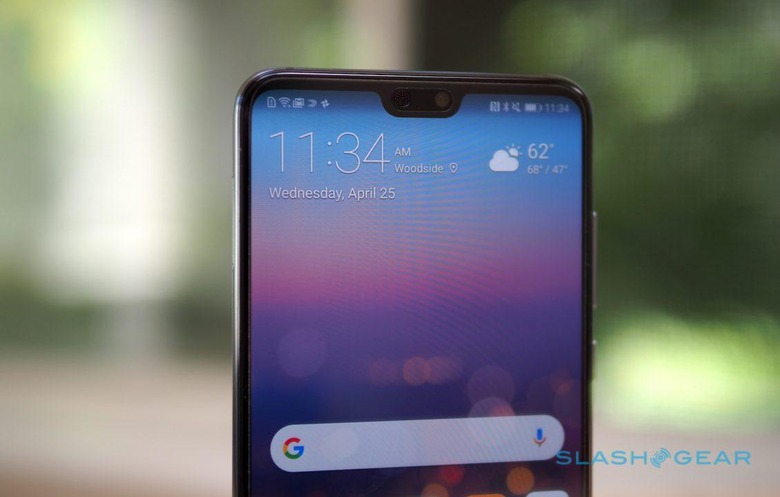 The same can be said for Face Unlock, though that wasn't enough to make me use it regularly. Unlike Face ID on the iPhone X, Huawei's system is a more simplistic facial recognition system based on a 2D image. Quick, yes, but not as secure – you can't, for instance, use it for mobile payments. Given the fingerprint sensor was equally fast and consistent, I just relied on that instead.
Camera
It's fair to say that it's the P20 Pro's camera system that has garnered the most attention, and with good reason. In the arms race that is smartphone photography, Huawei manages to still stand out from the crowd with its Leica-powered system. In fact, the P20 Pro has a full three cameras on its back.
Like the Huawei Mate 10 Pro, there's a color/monochrome combo. For the P20 Pro, however, Huawei cranks the color sensor up to 40-megapixels with an f/1.8 lens, and a 20-megapixel monochrome sensor with an f/1.6 lens. The idea is that the former supplies the color data, while the latter delivers the contrast.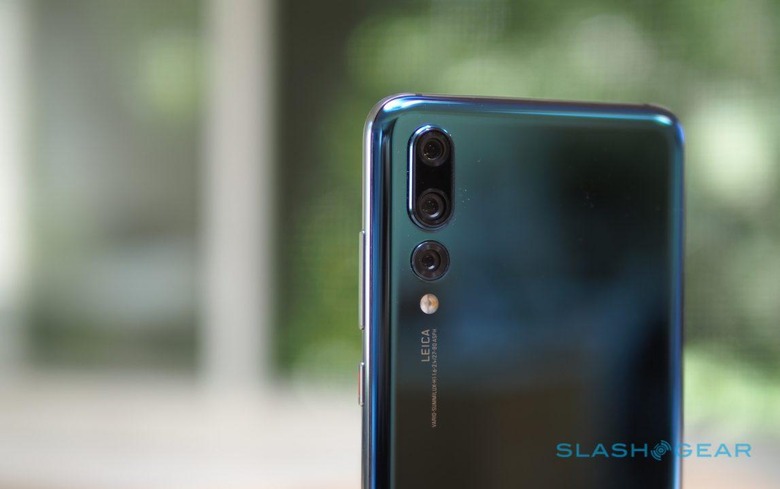 The third sensor packs 8-megapixels and has an f/2.4, 3x telephoto lens. Thanks to some computational photography trickery, Huawei can claim up to a 5x hybrid zoom, mixing optical and digital magnification in a way that's almost lossless. The P20 Pro also throws in laser autofocus along with phase detection, depth, and contrast AF, plus a color temperature sensor for better understanding the scene.
What's unusual is the extent to which Huawei relies on digital processing. With so many megapixels in its main sensors, you'd expect the P20 Pro to be packed full of optical image stabilization (OIS). In actual fact, only the telephoto lens uses that; the other two rely on digital processing to cut out blur.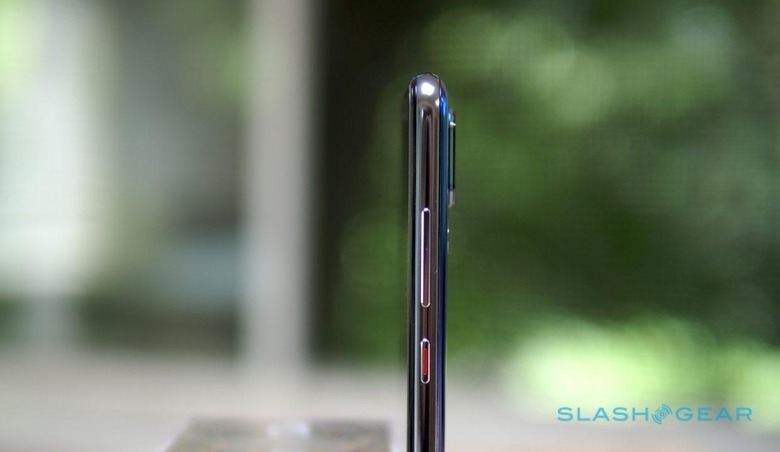 The results are, all round, astonishingly good. Huawei's AI scene detection automatically identifies your subject, classifying it almost instantaneously into a category like food, greenery, blue sky, sunset, or beach, and then adjusting the camera settings to suit. You can override it if you prefer, or switch to the full Pro mode for complete manual control. Hold the phone at an angle, meanwhile, or zoom in too close to a group shot, and the camera app will suggest adjustments for better framing.
By default, the P20 Pro shoots in 10-megapixel mode, combining the data from four neighboring pixels on the sensor for each pixel in the final frame. You can switch to the full 40-megapixel resolution if you prefer, though the file sizes do go up considerably: you're looking at around 9-10 MB per JPEG. Even more of a drawback is the fact that the phone won't allow you to zoom while shooting at 40MP.
Things get more impressive in Night mode, meanwhile. The P20 Pro always uses its AI Image Stabilization system, but it really comes into its own for long exposures. Night mode takes a four second shot, something most smartphones would demand a tripod for if you want to get anything usable at the end. Somehow, Huawei coaxes a bright, balanced frame from multiple exposures at different settings, without introducing blur.
How successful the results are come down to personal taste. Some images proved to be incredible in just how much detail the P20 Pro retained without succumbing to shake or smudging. At other times, however, Night mode can result in oddly exposed images, with a somewhat artificial, overly-HDR appearance. Sometimes, I preferred the shorter exposures from the regular night-shot mode selected by the AI camera.
Indeed, if the P20 Pro has an Achille's heel, it's that it can lean too heavily on its processing. Shots with expanses of grass, or bright blue skies, can be particularly problematic, the AI cranking up the saturation in a way that crosses over into the artificial. Unfortunately there's no way to have the phone save both a regular, unprocessed image and an AI-adjusted one; as a result, some shots I thought would turn out well proved to be unpleasantly over-processed when I transferred them off the phone.
Nonetheless it's worth noting just what Huawei has achieved here. There's plenty said about what Google and others are doing with computational photography, but little has wowed me – and the other early-adopters playing with the P20 Pro I've spoken to – quite like this phone's approach to imagery.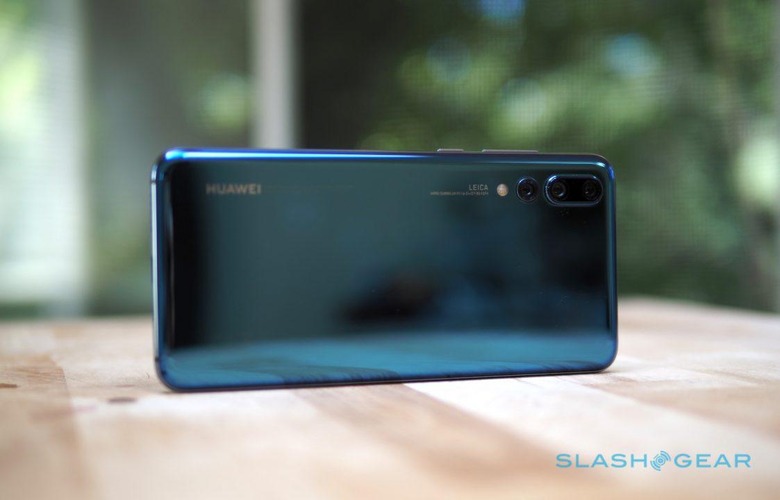 Elsewhere, there's a 24-megapixel front facing camera for selfies, while the main camera will shoot 4K video. There's a 960 fps Super Slow Motion mode, though it tops out at 720p resolution like the Galaxy S9. If you want 1080p, you're limited to 240 fps.
Battery
Somehow, Huawei found room to put a full 4,000 mAh battery into the P20 Pro. That's big for a smartphone, and so unsurprisingly it lasts a long time. Going two full days between charges wasn't unusual.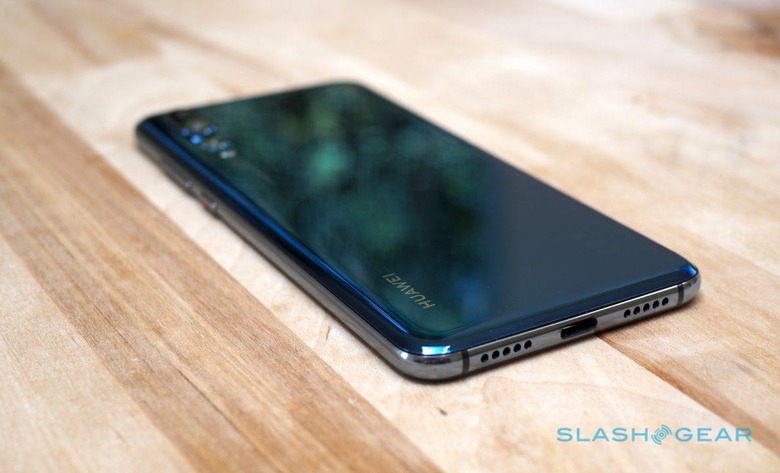 When you do need to top up, it'll have to be with a cable. Huawei opted to leave out wireless charging, despite giving the phone a glass back, annoyingly. There is, though, 4.5V/5A SuperCharge support, so that with a compatible charger you can get up and running more rapidly.
Verdict
I suspect part of the P20 Pro's allure is the fact that, in the US at least, Huawei is keeping it out of reach. Here on American shores, the company is focusing on the Mate 10 Pro, and has no current plans to offer this triple-camera marvel. That means you either stare enviously from the sidelines, or cough up the roughly $1k being asked for an unofficial import.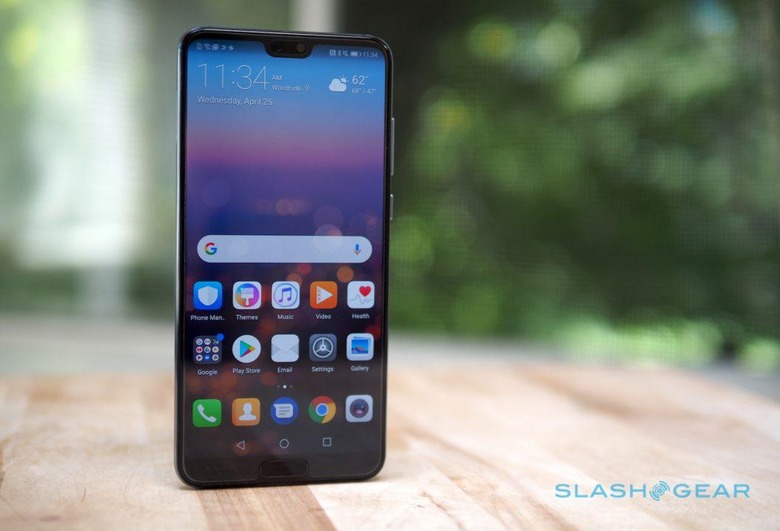 As much as I admire the Huawei's camera talents, that's not something I can really recommend. Make no mistake, shooting with the P20 Pro has been one of the more engaging experiences I've had with a recent smartphone. It's just not enough to overcome the lack of official US support, at times frustrating EMUI interface, and the absence of features like wireless charging which are fast becoming table-stakes.
Here's the thing, though. The P20 Pro demonstrates that Huawei is more than just a copycat in the smartphone space, but in fact capable of legitimate innovation. While it may not be the phone to bring that imagination to the US market, it does leave me eager to see what comes next on what's suddenly shaping up to be a mighty interesting roadmap.