Huawei MediaPad 10 gets new promotional video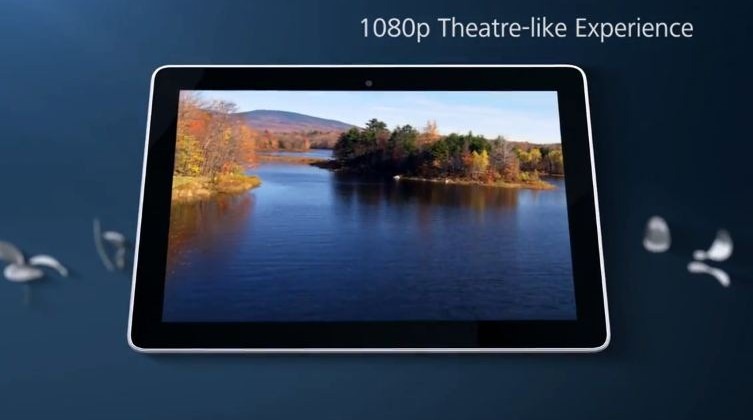 Huawei's upcoming MediaPad 10 FHD tablet is scheduled to launch next month, but for the uninitiated among us, the company has released a new promotional video that hits all of the tablet's big talking points. There are a lot of them too – the tablet itself is pretty impressive, so it's only natural that Huawei would want to show it off in a video that's bound to make at least a few of the tablet-obsessed public giddy with excitement.
As stated above, the MediaPad 10 has no lack of notable features, but the star of this promotional video has got the be the 1920 x 1200 IPS display. The video also touts the tablet's 8.8mm thickness, along with its quad-core CPU and 16-core GPU, which together provide a "smooth" gameplay experience. The 10.1-inch tablet also comes equipped with an 8-megapixel camera with dual LED fill-flash and Android 4.0 Ice Cream Sandwich, so there really doesn't seem to be anything holding the MediaPad 10 back from becoming a serious competitor within the tablet market. Check out the promotional video below.
Of course, it wouldn't be much of a promotional video if it didn't also try to hype the tablet's less-technical features, such as the "refined metallic surface" and its "luxurious yet subtle" nature. All of that hype isn't wasted on us though, because now we just want to get our hands on it. We'll get our chance soon, as the MediaPad 10 is due out in late August with a reported price point that comes in under $500. If you're interested in learning more, be sure to check out our hands-on with the Huawei MediaPad 10!