Huawei 5G phones frozen out of carrier plans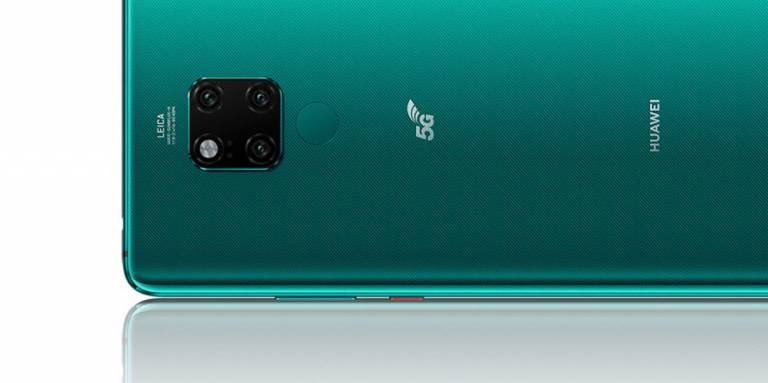 Huawei's smartphone woes continue, as carriers pull the Chinese company's 5G handsets from their rollout amid concerns about future Android updates. The company, one of the largest smartphone makers in the world, found itself suddenly facing a future without access to key Android technology, after the Trump administration put Huawei on its trade blacklist.
The fallout so far has generally been twofold. First, Huawei products have been cast into uncertainty, with a last-minute negotiation of ninety days Android security and OS updates insufficient to pacify concerned carriers and users that the devices won't end up outside of Google's privileged software circle.
It's not just been phones, either. Microsoft quietly pulled Huawei's MateBook laptops from its online store earlier this week, reflecting that the US government's embargo on the company extends beyond just Google and Android. Chip-makers have apparently been forced to distance themselves, too. Most recently, Arm – which HiSilicon, Huawei's chip design and manufacturing branch, buys technology from – has been forced to cut ties with the Chinese firm.
The other, arguably more damaging element in the long term, is the impact on Huawei's reputation. It's that which has seemingly soured UK carriers like Vodafone and EE on devices such as the Huawei Mate 20X 5G. The Android phone was intended to be one of the launch devices for the new, fifth-generation networks.
Now, the carriers say, they're stepping away from the device. "We are pausing pre-orders for the Huawei Mate 20X (5G) in the UK," Vodafone UK said in a statement today. "This is a temporary measure while uncertainty exists regarding new Huawei 5G devices. We will keep this situation under review."
EE went further, explaining that it was consistency of support that was forcing it to freeze its Huawei plans. The carrier had already begun removing Huawei infrastructure hardware from its 4G network, and has said that it should all be gone by 2022.
"We've put the Huawei devices on pause, until we have more information," Marc Allera, consumer division chief of BT, which owns EE, told the Guardian. "Until we have the information and confidence that ensures our customers will get support for the lifetime of their devices with us then we've got the Huawei devices on pause."
That future is quite possibly just as confusing for Huawei as it is for anybody else. The company has been working on its own operating system for phones, but faces the challenge of convincing developers to release apps for a platform that lacks consumer-friendly apps like Gmail, YouTube, and the Google Play store. That strategy has worked in China, where Google's exclusive apps are not available, but would undoubtedly struggle in Europe.