HTC Vive pre-order release today, open immediately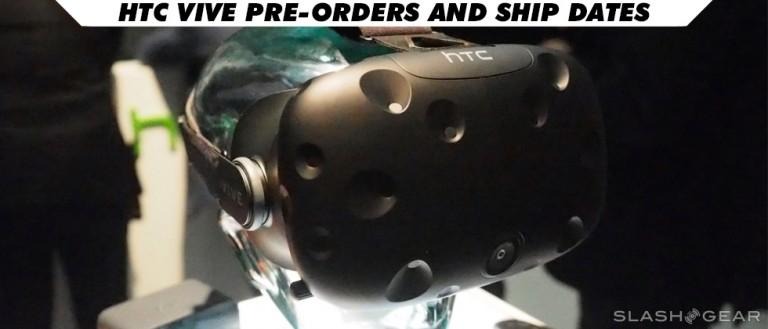 HTC and Valve open pre-orders for the HTC Vive, the full room-scale virtual reality headset. This headset will include several games and apps for free. One is Google's Tilt Brush, an app which allows users to paint in 3D space using the HTC Vive's hand controllers. This system will also include Job Simulator – where you can pretend you have a job – and Fantastic Contraption. Pre-orders for the HTC Vive virtual reality system open this week on February 29th at 10 AM Eastern Time.
This announcement comes on the same day Microsoft officially revealed their shipping date for the HoloLens kit for developers and such. The PC app for HoloLens is ready now, as well.
SEE: Climbing Mount Everest with HTC Vive
According to HTC, the Vive will cost $799 USD, and you'll only be able to order one. One per customer.
Valve CEO Gabe Newell said, "Our collaboration with HTC and the VR development community has allowed us to create the most compelling and complete VR solution. In the coming weeks, many of these developers will launch an incredible first generation of VR titles to consumers around the world."
HTC CEO Cher Wang commented, "We are delighted to help usher in the next generation of virtual reality. Launching Vive with Valve has helped us ignite the creativity of thousands of content developers around the world."
What'll be interesting to see is how development will ramp up for this platform up against Oculus Rift. Both require slightly different means of publishing – not quite as different as, say, iOS vs Android, but still. The war is on.
Pre-orders have begun today for the HTC Vive, while shipping is "targeted to begin" on April 5th.
Have a peek at our several hands-on experienced with the HTC Vive to get a better idea of what you'll be working with soon. This system has both been announced and released well within the time it's taken Oculus to start up, develop, and launch. It's a company built from scratch vs two well-established companies – now comes observation of the market's reaction.