Microsoft HoloLens kit launches March 30th, PC app now ready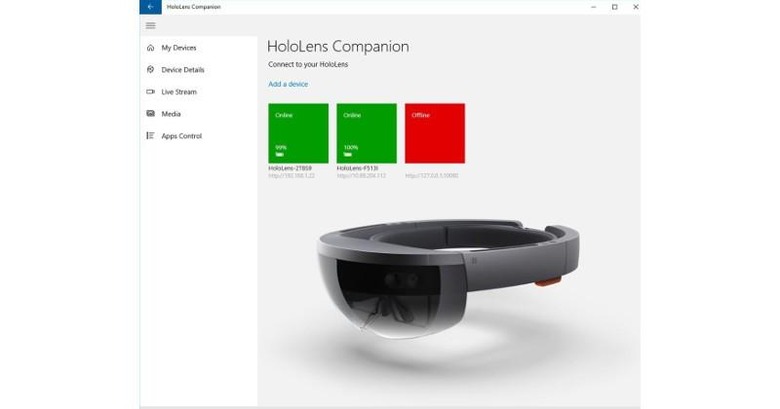 It isn't that unusual for development edition of devices to cost a lot more than what they would in retail form. The Google Glass, for example, sported a $1,500 tag but was promised a much wallet-friendly launch price. If it had launched in the first place. That said, $3,000 for a non-final, development version of an augmented reality headset might be too much to swallow. And yet that is the steep price that Microsoft is tipped to be asking in exchange for being one of the first to try out its HoloLens.
It's not exactly news but it's still like dousing cold water on the burning enthusiasm of many developers and hobbyists. Only very few, well-funded individuals or companies will be able to justify such an expense. On the one hand, it could ensure that only those who are really willing to dive into Microsoft's vision of an AR future will get their hands on it, artificially and painfully enforcing a bit of quality. On the other hand, it could also raise questions on how much the retail price will be. Even the Oculus Rift didn't cost that much.
Price notwithstanding, interested developers and early adopters can start signing up February 29, according to the latest redacted leak. The development kit isn't scheduled to ship until March 30, however, which still puts within the Q1 timeframe reported earlier.
As if to confirm that pre-order period, Microsoft has quietly snuck in a PC companion app in the Microsoft Store. The app has several features, some of which sound pretty much standard fare, like downloading photos and videos recorded from the HoloLens to a PC connected via Wi-Fi. However, interestingly, the app also allows livestreaming of what the HoloLens wearer sees, giving those behind the PC screen a taste of what it might be like to be wearing the headset.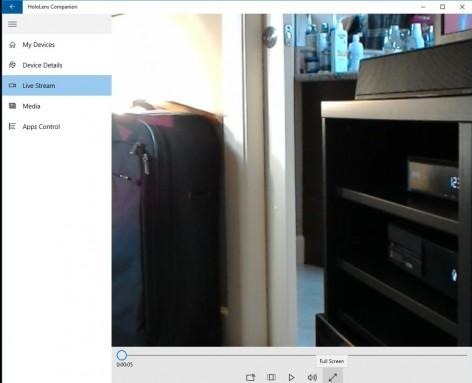 Equally interesting is how the app can also control the HoloLens, like injecting input from the PC or mobile device or remotely starting and killing apps on the HoloLens. Oh, and yes, you can use the app to remotely take photos or record videos on the headset as well.
The accidentally published PR announcement also details some of the apps and games that will launch together with the HoloLens. Examples include a Fragments, which turns your room into a crime scene for you to solve, Young Conker, a game that changes its gameplay depending on the real world environment it's played in, RoboRaid, which has been Microsoft's favorite demo of the HoloLens. Of course, Actiongram, which was instrumental in leaking the HoloLens' Start Menu, will also be there.