HTC Vigor leaks in first press shot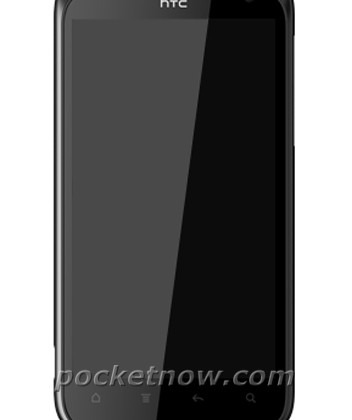 The first press shot of the much anticipated HTC Vigor has leaked. The handset has been rumored as HTC's next flagship phone and could be one of the first to offer Beats Audio technology. This leak follows several others, including the press shot for the HTC Bliss as well as some spec sheets on the Bliss and the Runnymede. Perhaps more details will continue to surface as we get closer to HTC's press event on September 20, when the company is expected to unveil these devices.
The HTC Vigor is believed to feature a 4.3-inch 720p HD display with 1280 x 720 pixel resolution, a 1.5GHz dual-core processor, 1GB of RAM, 16GB of internal storage, a 2-megapixel front-facing camera, and an 8-megapixel rear-facing camera. It should also be running HTC's Sense 3.5 UI on top of Android 2.3.4 Gingerbread.
It's expected to feature Beats Audio technology as part of a $300 million exclusive partnership between HTC and Beats in the mobile phone sector. The HTC Runnymede, a whopping 4.7-inch handset also expected to debut at the September 20 event, is expected to feature Beats Audio as well and is believed to come in multiple SKUs with some packaged with a compatible Beats Audio headset.
[via PocketNow]